Back
Latest News
System of Lok Adalats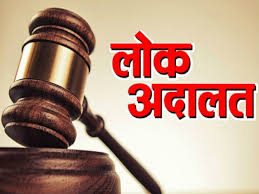 Introduction
Lok Adalat is one method of alternative dispute redressal. It is a mechanism where disputes in the court of law are settled easily. We define Lok Adalats under the Legal Services Authorities Act, 1987. We deem that the decision made by the Lok Adalat to be a decree of a civil court and shall be binding on all parties, and no appeal against such decision shall lie before any court of law. But if the parties are not satisfied with the decision of the Lok Adalat, they are free to start litigation against the decision.
Disputes Suitable for Lok Adalat
Insurance claims, and other simple disputes
Disputes there, the parties do not want to be directly involved
Disputes where the parties do not want confidentiality
Disputes where the issues can be solved by paying money damages
Disputes where one or more parties refuses to negotiate directly with the other party
Disputes where the parties cannot afford mediation
Composition
The Lok Adalat comprises a chairman, two members, and one social worker.
The chairman must be a judicial officer.
The other two members should be a lawyer
Jurisdiction of Lok Adalats
A Lok Adalat shall have jurisdiction to determine a settlement between the parties in:
Any case pending before the court; or
Any matter falling within the jurisdiction of but was not brought before any court.
Method
The Chairman and the members of Lok Adalat guide the parties to amicably resolve the dispute. If the parties agree to compromise, then the dispute is judged as per the conditions of the compromise. The members assist the parties in an impartial manner to settle their dispute.
Benefits of Lok Adalat
The benefits that people have through Lok Adalats are -
There is no court fee required. So, it is a cheap way of settling disputes.
There is no strict application of the procedural laws while assessing the merits of the claim by the Lok Adalat.
Disputes can be brought before the Lok Adalat directly without going to the regular court
The decision of the Lok Adalat is binding on the litigants. No appeal lies against the order of the Lok Adalat while in normal courts, there is always a scope of an appeal to the higher court, which causes a delay in the settlement. Hence, the litigants can settle their disputes in less time.
This process is faster and an inexpensive remedy having a legal status.

Conclusion
The aim of Lok Adalat is to settle the disputes which are pending before the courts, by negotiations and by applying a human approach to the problems of the disputants.
This system is popular among the parties involved. It also helps in the emergence of the jurisprudence of peace in the larger interest of justice and wider sections of society. This process is voluntary and works on the principle that both parties want to sort out their disputes by compromise.
Method
Composition
Benefits
BY : Anubhav Verma