Back
Latest News
Role of Arbitration in Patent Disputes- Indian Perspective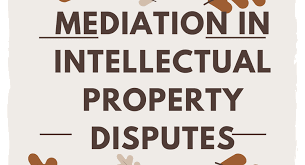 INTRODUCTION
An exemplary implementation of ADR in the field of IPR would result in not just quicker but also a less expensive settlement of disputes. Rising companies and start-ups, which are common in this era of Digital India, see the value of acquiring intellectual property in expanding their businesses. Still, they cannot afford to expend the time and money necessary to resolve conflicts about intellectual property acquisition. Moreover, larger companies, including Google, Facebook, Apple, and others that constantly innovate in diverse technology fields, demand fast intellectual property acquisition.
Arbitration and mediation would be among the most convenient ADR methods for IPR conflict settlement. All of these protocols are straightforward and provide the parties with security, efficiency, and cost-effectiveness. It transforms IPR conflict settlement into a business-friendly mechanism since it is entirely voluntary.
SUPREME COURT'S DECISION
The supreme court in Shree Vardhman Rice and Gen Mills v. Amar Singh Chawalwala stated that the problems relating to patents, copyrights, and licenses need to be finally decided by the Trial Court rather than only providing or refusing to offer a directive.
In Bajaj Auto Ltd. v. TVS Motor Company Ltd, the supreme court stated that "experience has shown that in our nation, suits relating to licenses, trademarks, and copyrights are pending for a long period, and prosecution is, for the most part, fought between the gatherings for transitory orders."
However, there are positive initiatives which have been taken like the Controller General of Patent Designs and Trade Marks, along with the Delhi Legal Services Authority ('DLSA'), had referred about 500 pending oppositions and rectifications in the Trademarks Registry ('TMR'), Delhi, to mediation and conciliation.
In addition, on May 13, 2016, the DLSA launched a Standard Operating Protocol to provide uniformity to specific mediation processes in TMR, Delhi.
The addition of Section 12A to the Commercial Courts Act of 2015 ("The Act") through Chapter IIIA of the Commercial Courts, Commercial Division and Commercial Appellate Division of High Courts (Amendment) Ordinance, 2018 ("The Ordinance"), which mandates pre-institution consultation and arbitration in cases where no immediate remedy is required, is another positive move toward IPR mediation.
Authorities established under the Legal Services Authority Act of 1987 will perform the mediation. However, it must be finished within three months, although it may be postponed for another two months.
CONCLUSION
This Amendment and the accompanying notification of the Rules are welcoming moves since they align with the Act's original goal of reducing case delays. These moves would also encourage parties to avoid relying on external agencies, such as courts, to resolve IPR conflicts and to take control of the situation themselves.
This Article Does Not Intend To Hurt The Sentiments Of Any Individual Community, Sect, Or Religion Etcetera. This Article Is Based Purely On The Authors Personal Views And Opinions In The Exercise Of The Fundamental Right Guaranteed Under Article 19(1)(A) And Other Related Laws Being Force In India, For The Time Being. Further, despite all efforts made to ensure the accuracy and correctness of the information published, White Code VIA Mediation and Arbitration Centre shall not be responsible for any errors caused due to human error or otherwise.
It highlights the importance of Arbitration in Patent Disputes
SC's take on Arbitration in Patent Disputes
Positive scope for Arbitration in Patent Disputes
BY : FRIYANA DAMANIA