Back
Latest News
AAA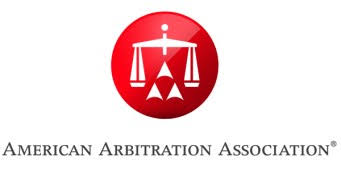 The American Arbitration Association is a not-for-profit organisation in the field of alternative dispute resolution. It provides services to individuals and organisations who wish to resolve conflicts outside the court. It is one of the several organisations which administers arbitration proceedings.
The AAA also administers other forms of alternative dispute resolution including mediation. The AAA headquarters is situated in New York City. The international Centre for Dispute Resolution was established by the AAA in the year 1996. It administers international arbitration proceedings initiated under the institution's rules. As of 2018 the ICDR has offices in Mexico City, New York City, Bahrain and Singapore.
History
The AAA was founded in 1926 by the merger of the Arbitration Society of America and the Arbitration Foundation in view of providing dispute resolution to avoid civil court proceedings.
Many contracts include an arbitration clause naming the AAA as the organisation that will administer the arbitration proceedings between the parties. The AAA itself does not arbitrate any dispute but it provides administrative support to arbitration before a single arbitrator or a panel of three arbitrators.
The arbitrators are chosen by the parties agreement. If the parties do not agree, the arbitrators are chosen in accordance of the AAA rules. Under its rules, the AAA may appoint an arbitrator in some circumstances, for instance when the parties cannot agree on arbitrator or if a party fails to exercise its right to appoint an arbitrator.
The AAA's role in the dispute resolution process is to administer cases, from filing to closing. The organisation provides administrative services in the US as well as other nations through the ICDR. The AAA and ICDR's administrative services include assisting in the appointment of mediators and arbitrators s,etting hearings, conducting cases under the the United Nations Commission on International Trade Law(UNCITRAL) Arbitration Rules, and providing users with information on dispute resolution options including settlement through mediation. Ultimately the AAA aims to move cases through arbitration and mediation in a fair and impartial manner until completion.
Additional services provided by the AAA include design and development of alternative dispute resolution systems for corporations, government agencies, unions, courts and law firms. The association also provides election services as well as education, publication and training for those seeking an understanding of alternative dispute resolution.
The AAA stopped accepting consumer debt collection cases in July 2019 after the National Arbitration Forum was forced to do so after questions about the fairness of its process rose.
The New York State Department of Financial Services hired the AAA in April 2013 to host mediation sessions between insurance companies and Hurricane Sandy victims.
The AAA has actively promoted the use of mediation around the world including through its participation as a co-founder in 2007 and current board member of the Netherlands-based International Mediation Institute.
AAA
UNCITRAL
International Arbitration
BY : Ankona