Back
Latest News
CHALLENGES IN SECTION 42A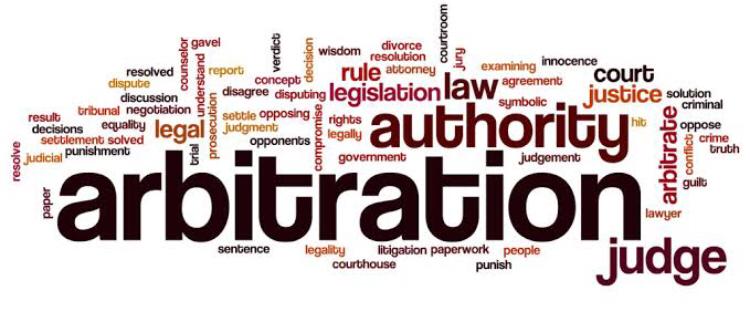 CHALLENGES IN SECTION 42A
In Arbitration and Conciliation Act, 1996 only Section 75 envisions confidentiality however, this provision only envisages confidentiality in Conciliation and not arbitration. Thus the 2019 Amendment Act is the first to establish the confidentiality of arbitration. Section 42A through the 2019 Amendment Bill proposed the imposition of confidentiality on parties in an Arbitration Agreement. Section 42A as inserted through the 2019 Amendment Act states that "Notwithstanding anything contained in any other law for the time being in force, the arbitrator, the arbitral institution and the parties to the arbitration agreement shall maintain the confidentiality of all arbitral proceedings except award where its disclosure is necessary for the purpose of implementation and enforcement of the award." It can be inferred from the language of this provision that there is only one exception to it under which the award may be disclosed for enforcing or dismissing the proceedings.
What is uncertain here is whether the obligations on a party seeking to introduce confidential details from an arbitration proceeding to a court. Parties seeking arbitration may initiate a court proceeding for relief or dismissing the order passed by the arbitrator or third parties may approach the court for seeking reference to an arbitration proceeding. In such situations, the parties seeking court intervention may require confidential data from arbitration proceedings in courts. Section 42A has not included any of these potentials within its scope. There is a need to establish more than one exception in this clause of the act. It is important to note that the provision begins with a non-obstante clause and leads to contradictions. This provision could lead to a conflict of laws and it is imperative that more exceptions are included and this bill is debated more.
The position of International Law on confidentiality remains vague due to the absence of uniform provisions for the imposition of confidentiality to arbitration and arbitral institution. For Instance- Article 6 of Appendix 1 and Article 2 of Appendix 2 of the International Chamber of Commerce (ICC) Rules are mute on the confidentiality obligations on the parties to the arbitration proceedings, however, they have enforced confidentiality obligations on arbitrators and the arbitral institution. However, Article 37.1 of the International Centre For Dispute Resolution (ICDR) Rules imposes a duty on an arbitrator, and the parties to an arbitration, to keep all issues related to the arbitration and the arbitral award confidential, which is subject to specific agreements between the parties. The ambit of confidentiality clauses is vague. The parties seeking court intervention are compelled to disclose confidential data which is a normative exception that has not been included.
This Article Does Not Intend To Hurt The Sentiments Of Any Individual Community, Sect, Or Religion Etcetera. This Article Is Based Purely On The Authors Personal Views And Opinions In The Exercise Of The Fundamental Right Guaranteed Under Article 19(1)(A) And Other Related Laws Being Force In India, For The Time Being.
Challenges in Section 42 A
Position of Indian Law
Position of International Law
BY : Nandini Sharma