Back
Latest News
Arbitration in Labour Laws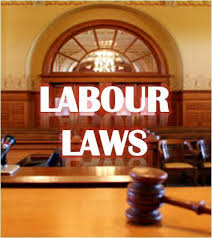 Arbitration in Labour Laws
Alternate Dispute Resolution (ADR), mainly denotes a wide range of dispute resolution processes that act as a means of disagreeing parties to come to an agreement without using the means of litigation. It is a collective term which refers to the ways in which the parties can settle disputes, with the help of a third party. It is also known as external dispute resolution (EDR). ADR has gained widespread acceptance among both the general public and the legal profession in the recent years and is also being adopted as the means to help settle disputes alongside court system itself. Arbitration is one of the most popular forms of ADR. In the process of arbitration there has to be a valid Arbitration Agreement between the parties prior to the emergence of a dispute for the process of arbitration to exist. In this method of dispute resolution, the parties refer the dispute to a third party, who is appointed as an arbitrator. The decision of the arbitrator is binding on both the parties and his decision is given in the form of an award. It is important to point out that an arbitration tribunal has jurisdiction over its own jurisdiction. Therefore, if either of the parties is unhappy with the arbitral award then Section 34 of the Arbitration & Conciliation Act provides certain grounds upon which a party can appeal to the principal civil court of original jurisdiction for setting aside the award.
Arbitration in labour disputes is also known as industrial arbitration. Industrial arbitration is a type of arbitration which prevents or settles labor disputes that may arise between an industrial employer and a union, union member, or union representative in order to avoid legal action taking place and finding less costly ways to settle disputes. There are two aspects of industrial or labour arbitration: arbitration of rights and arbitration of interests. These two aspects are generally distinguished from each other. Arbitration of rights refers to the arbitration of an existing labour contract when a dispute over its application arises between labour and management. Arbitration of interests refers to arbitration between labour and management in the middle of the negotiation of a new labour contract.
In India, the Arbitration and Conciliation Act, 1996 does not talk about which categories of disputes are capable of resolution by arbitration, and those that are not. The arbitrarily of labour disputes first aemerged in Kingfisher Airlines v. Captain Prithvi Malhotra and others. This case arose out of various labor recovery proceedings instituted by pilots and other staff members of the now defunct Kingfisher Airlines. This case paved the way for many other labour disputes in the country.
The process of arbitration in labour disputes has changed the relations of employers and those employed and these changed relations between the employers and employees have also been given recognition. The method of alternative dispute resolution facilitates negotiation between disputing parties and also gives them an opportunity to communicate with each other. Industrial arbitration has made it possible for the employers and employees to meet around the same table as equals. Consequently, juster and much more reasonable views on their mutual rights and duties have come out of this process.
Arbitration
Labour Laws
Industrial Arbitration
BY : Riya Dani