Back
Latest News
When Is Mediation Not Appropriate?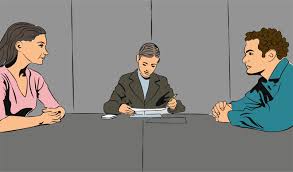 When Is Mediation Not Appropriate?
Mediation is a brilliant solution for a variety of family law cases, such as divorce, custody, child support, and more. But there are some instances when mediation is not an appropriate option.
These include the following situations:
For mediation to work, both parties must come to the table of their own free will and with the ability to make their own decisions free of any coercion or threat. If there has been domestic violence in your family, it may not be feasible to speak your mind, feel confident in your choices, or convey yourself in a mediation situation.
If one of the parties has a mental disability that impairs decision-making problem, mediation is not fitting because there is no assurance that the individual is analysis well or accepting the choices and options.
Incapability to be in the same room
In some situations, one of the parties feels sensitively incapable to assemble in the same room with the other person, moreover due to fear of outbursts, an incapability to contain emotion, or due to threats or bullying. To use mediation efficiently, you require to capable to stand up for yourself, communicate your opinion, and speak face to face with the other person exclusive of any fear of revenge. Note that there is a practice called shuttle mediation in which the parties sit in separate rooms and the mediator moves between the rooms, mediating exclusive of the two parties ever considering each other.
How to decide if mediation is right for you in Divorce mediation?
Few indicators to help clients confirm their decision to attempt divorce mediation. A nonappearance of many of the indicators does not make victorious mediation impossible. However, it does mean that disputes may be more difficult and costly to settle. If you are considering using the mediation process to resolve your divorce, you should consider which of the below conditions exist in your situation:
The anguished process is ongoing or complete for both parties.
The attorneys retained by the parties are knowledgeable in and compassionate of mediation.
There are no acts of hiding possessions.
Both parties agree to total ease of access to documentation concerning assets, liabilities, and income.
There is no record of aggression or cruelty
The parties have the past of helpful and unbeaten problem-solving on some issues.
The parties are competent and eager to exchange a few words with each other and with the mediator in a sensible and civil manner.
There is some pressure to settle because of time, high attorney costs, or unpredictable outcome.
There are adequate resources to find a compromise (limited resources tend to create more competitive relationships and striving for win/lose outcomes).
The parties' desire for the settlement of the dispute is high.
Introduction
How to decide if mediation is right for you in Divorce mediation?
Conclusion
BY : Umang Yadav