Back
Latest News
If one party appoints an arbitrator and the other does not respond to it then can the former approach the Court.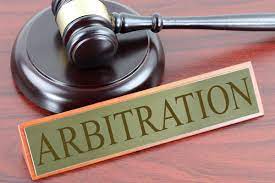 In Oyo Hotels and Homes (P) Ltd. v. Rajan Tewari[1], the Delhi High Court stated that the sole arbitrator was appointed but was not confirmed by the petitioner. The respondent should have approached the Court under Section 11 of the Arbitration and Conciliation Act, 1996, seeking the appointment of an arbitrator when the same was not confirmed. Hence, the appointment has to be declared non-est.
In the instant case, the petition was filed under Section 11(6) of the Arbitration and Conciliation Act, 1996. Petitioner and the respondents entered into a lease deed in respect of the premises.
The main issue in the said case was whether the arbitrator's appointment was at variance with the stipulation in the contract and, as such, non-est for this Court to grant the relief to the petitioner by appointing a new arbitrator?
The decision of the court stated that "DISPUTE RESOLUTION- Any dispute or controversy arising out of or in connection with the Deed or its performance, including the validity, interpretation or application hereof, shall to the extent possible be settled amicably by negotiation and discussion among the Parties within 30 (thirty) days as of the date requested by either Party. Failing which, either Party shall be at liberty to refer the matter to arbitration following the Indian Arbitration and Conciliation Act, 1996. The arbitral panel shall consist of a sole arbitrator appointed mutually by the Parties. Any arbitral award issued by such sole arbitrator shall be final and binding on the Parties. The language of the arbitration shall be English and the seat of arbitration shall be Delhi."
Bench relied upon the Supreme Court decision in Walter Bau Ag. v. MCGM (2015) 3 SCC 800 and Naveen Kandhai v. Jai Mahal Hotels (P) Ltd., Arb. P. 53 of 2017.
Concerning the significance of adherence to the procedure agreed upon by the parties to an arbitration agreement concerning mutual/common consent in appointing an arbitrator, Court relied upon the decision of Manish Chibber.
While allowing the petition, Justice S.P. Garg, a retired Judge of this Court, was appointed as the sole arbitrator to adjudicate the disputes and differences between the parties arising out of the lease deed.
[1] 2021 SCC OnLine Del 446.
This Article Does Not Intend To Hurt The Sentiments Of Any Individual Community, Sect, Or Religion Etcetera. This Article Is Based Purely On The Authors Personal Views And Opinions In The Exercise Of The Fundamental Right Guaranteed Under Article 19(1)(A) And Other Related Laws Being Force In India, For The Time Being. Further, despite all efforts made to ensure the accuracy and correctness of the information published, White Code VIA Mediation and Arbitration Centre shall not be responsible for any errors caused due to human error or otherwise.
mutual consent of both the parties
appointment of the arbitator
section 11 of the Arbitration and Conciliation Act, 1996
BY : Vanshika Gupta