Back
Latest News
Enforcement of Foreign Awards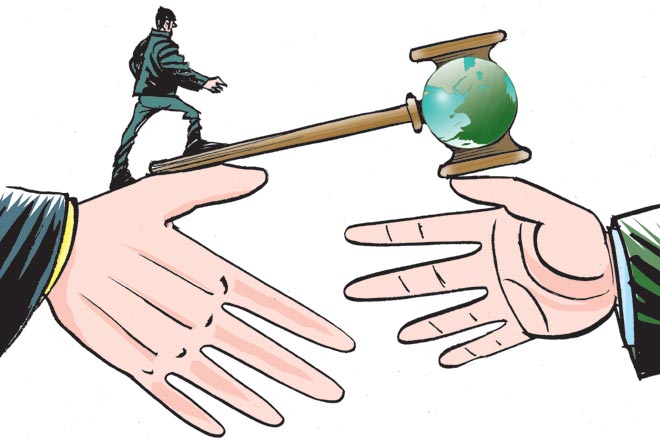 Under the Arbitration and Conciliation Act, 2019 awards and be enforced through the New York Convention or the Geneva Convention.
ENFORECEMENT OF AWARDS UNDER THE NEW YORK CONVENTION
According to Wharton's Law Lexicon 'Foreign Award' is an award in pursuance of an arbitration agreement governed by Indian Law, if the conditions under Section 44 are satisfied, will not cease to be a foreign award, merely because the arbitration award is governed by the law of India. An awards made outside India, even if governed by Indian law, may be a foreign award but it must satisfy two conditions:
In pursuance of an agreement in writing for arbitration to which the New York Convention, applies and
In one of such territories which the central government has notified in the official gazette to be a territory to which the New York convention applies.
For an award to be enforceable under the New York Convention, there are two pre-requisites:
The country should be under the New York Convention.
The award will be made in the domain of another contracting state which is a responding an area and advised as such by the Central Government.
Section 48 talks about the enforcement of foreign award and the ground for setting aside a foreign award.
ENFORCEMENT UNDER THE GENEVA CONVENTION
Section 53 to section 60 deals with the awards passed under the Geneva Convention.
Section 53 contains the detailed explanation of 'Foreign Award' under the Geneva Convention. Section 56 provides that the party, which is applying for the enforcement of award, at the time of application, will have to provide the court the following: (a) original award (b) evidence that the award is the final award. (c) That the award has been passed under the rules set by the arbitral tribunal. As per the act, the application for enforcement of a foreign award is under the High Court. Section 57 talks about the conditions for the enforcement of foreign award under Geneva Convention.
Introduction
Enforcement of Awards under the New York Convention
Enforcement of Awards under the Geneva Convention
BY : Akshaya K