Back
Latest News
U. S. offered to 'mediate and arbitrate' between India and China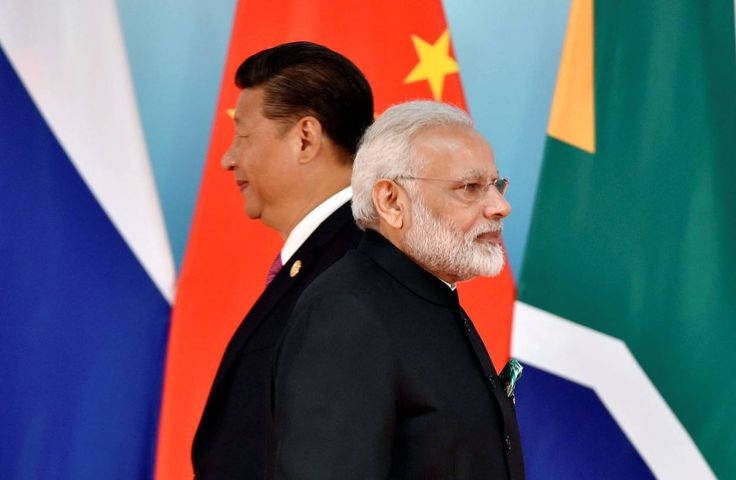 U.S. President Donald Trump offered to 'mediate and arbitrate' between New Delhi (India) and Beijing (China) to help resolve the ongoing raging border dispute, the tension which is taking place at Line of Actual Control (LAC). The offer came as a surprise, as there lies a continuing standoff amid the armies of the two Asian giants. The offer came on Wednesday (01/07/2020), the day when the Chinese Ministry of Foreign Affairs (MoFA) suggested that the current border dispute situation was "stable and controllable" while it appeared to soften its line on the stand-off. Trump said that he was "ready, willing, and able" to ease the tensions between the two countries.
Trump had previously offered to help mediate between India and Pakistan during the Kashmir issue but his offer was rejected by New Delhi as it clearly stated that it doesn't want any intervention of a third-party in bilateral issues.
Trump tweeted, "We have informed both India and China that the United States is ready, willing, and able to mediate or arbitrate their now raging border dispute. Thank you!"

The offer to 'mediate and arbitrate' made by President Trump came as a surprise for several reasons. He did not even elaborate much on that offer that he made. Trump had offered to help mediate between India and Pakistan several times in the past but the offer to mediate between India and China that too by an American official was made publicly. His comments even varied from the U.S. State Department official, Alice Wells who openly stated that China is a "threat" to all its neighbors. Moreover, Trump's offer came at a time when the U.S. and China themselves are having tensions between them on several issues. Trump even accused China of not being transparent about the information on the ongoing global pandemic (COVID-19).

On Wednesday China said that both of the countries are equipped with proper mechanisms and diplomatic communication channels through which they are trying to resolve the issues with dialogue and consultation and that Washington has "nothing to do" with it.


LAC
Border dispute
Stand-off
BY : Prina Sharma