Back
Latest News
Career in Arbitration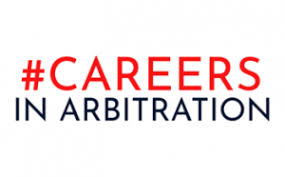 Every year arbitration is growing in value. Most of the contracts that are performed today include an arbitration provision, whether it is a terms of service or a contract with your post-paid cell phone provider, an insurance plan, a joint venture arrangement, a private equity or venture capital arrangement with lenders, a bank loan agreement, a government contract or a technology contract. If you are involved in arbitration, i 's crucial to start early – those who begin early reap disproportionate benefits.
It's not enough just to learn what's taught at your college to give you an advantage, as there's a huge emphasis on disciplinary issues and grey areas, constitutional guidelines and case law. Further, everybody is taught from the same syllabus in your batch (and across India). To get an edge, you'll need the following developments:
A sense of strategy (how to get a client's optimal relief through arbitration, how to get the award quickly or how to challenge the arbitration, depending on whether you are a claimant or a respondent);
Understanding trade contracts so you have an idea of where disputes may arise and how to represent the interests of your client,
Knowledge and insights for developing your own arguments and
Ability to express your thoughts in writing (many of us are not developing our writing skills at all or to the fullest potential due to a variety of legal education lacunae)
Enter a 'new' arbitrator's chapter or group and attend conferences in or near your town or country
Most arbitral institutions have a chapter or group unique to "new" enthusiasts. You can need to enter the group (for free or for a small sum but this is extremely cheap for students). Some of the already existing communities are:
Young MCIA (by Mumbai International Arbitration Centre, a rapidly emerging Indian arbitral institution)
Young SIAC (International Arbitration Centre, Singapore)
Young LCIA (by international arbitration court in London)
Old ICC (By the Chamber of Commerce)
Young ICCA (International Comercial Arbitration Council)
Young MCI Arb (according to the Chartered Institution of arbitration)
Try to attend and participate in any conferences, especially in your country, that are held. Try moving to another city if you can afford it – both your experience and network will grow if you go with a clear intention to meet people and develop relationships, and keep doing so regularly.
Get mentors, and network with them actively
Make sure that in the areas of your interest you consciously develop mentors who have already been where you want to get to. Proceeding in the right direction with a mentor 's help is much better than doing all of it yourself. You'll have enough work to do alone, don't add to the burdens. Know, you can get worthwhile learning opportunities and projects regardless of your age so make sure you stay in touch with more and more people. Visibility is vital to getting opportunities for you. Therefore, networking is compulsory. Some useful ways to network with people on LinkedIn include following them, commenting on their posts, reading their work and asking questions, share your job, and ask for feedback and comments, etc. At the same time don't forget or hesitate to ask them if you need some professional support or introduction.
Take up further courses
Taking a good course that suits your needs can really speed up your learning and give you new perspectives. In the field of arbitration, there is a quantity of case law to illustrate and clarify the rules of the Arbitration and Conciliation Act, but what happens step by step when there is actually an arbitration and how various types of arbitral proceedings operate remains a mystery to those who have not already worked on a few matters of arbitration.
Write Blogs
Writing posts online for various blogs allows you to build an online identity and expertise among different audiences. Blog is an excellent forum for building your credibility among a community of lawyers, academics and other technical readers as an academic or writer on cutting-edge developments in the law. This strategy would also assist in getting interview shortlisted. Recruiters go through your curriculum before shortlisting you – if you share links to the published articles on your curriculum vitae, recruiters can go through your essay to get a sense of how broad the topic is.
Know how contracts are drafted and how company runs
You need to get a sense of how business works and appreciate the common logic behind various forms of contracts. That's going to give you a sense of where conflicts come up. You will also understand how the entire contract works, which will be critical in representing the interest of your client when a dispute arises. An ancillary advantage of this approach is that it will also allow you to draft more successful contracts and arbitration clauses, as well as helping clients with arbitration through advisory work.
Enter a 'new' arbitrator's chapter or group and attend conferences in or near your town or country
Get mentors, and network with them actively
Take up further courses
BY : Sunaina Jain