Back
Latest News
Requirement of ADR in India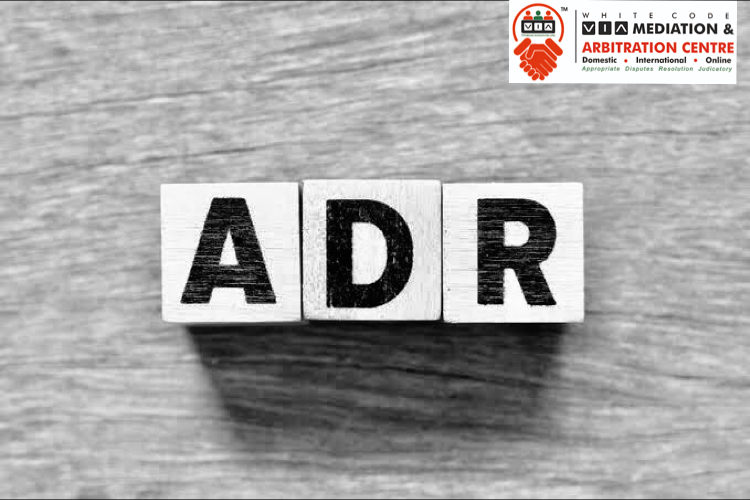 Requirement of ADR in India
The ineffectiveness of the justice system in India could be a result of the actual fact that proceedings in Indian courts have proved to be a time consuming, laborious, and expensive method. Further, an acute lack of competent establishments capable of coaching adequate numbers of accomplished lawyers has resulted in an exceedingly dearth of quality legal professionals.
Moreover, the inherent inadequacies within the legal aid system in India have compelled prospective litigants to hunt out a little pack of established lawyers. This successively has redoubled the employment of those lawyers and has resulted in incessant delays and a substantial increase in charges. a mix of those factors has compelled an enormous majority of the general public to forego certain grievances and favour resolving their disputes solely as a 'last resort.
The adversarial nature of proceedings, which is commonly thought to be the only medium of dispute resolution, coupled with the alienating behaviour of the lawyers that focuses a lot on procedure has been known jointly of the many causes of disconnect among the lots. Further, the prohibitively high prices for the acquisition of civil justice and also the complexness of the inner workings of the justice system, natural consequences of an adversarial mechanism, discourage folks from approaching the courts.
As a result, there exists a pressing need to reform the judiciary, for an entire transformation within the justice system in India, it's additionally necessary to enrich the present court system with strong different mechanisms. This has been highlighted by a variety of distinguished jurists. the thought of a 'Multi-door Courthouse' was initially conceptualized by Frank sander, who stressed the requirement to produce different avenues for citizens to amicably resolve their disputes in a casual manner.
The high court of Kerala in T. Vineed v. Manju S. Nair[1] commanded that creating an effort for different redressal of disputes isn't solely a statutory obligation of courts below Section 89 of the Code of Civil Procedure however additionally forms a part of an obligation that courts owe to the general public. Widespread adoption of ADR mechanisms would offer the aggrieved party multiple avenues to enforce their rights and would consequently improve access to justice in India. Consequently, it might considerably lower the burden upon the subordinate and high courts. This need for the adoption of such techniques has been stressed and reiterated by the Law Commission of India on various occasions.
[1] WP(C) No. 36610 of 2007(S)
(This Article Does Not Intend To Hurt The Sentiments Of Any Individual Community, Sect, or Religion, Etcetera. This Article Is Based Purely On The Authors Personal Views And Opinions In The Exercise Of The Fundamental Right Guaranteed Under Article 19(1)(A) And Other Related Laws Being Force In India, For The Time Being. Further, despite all efforts made to ensure the accuracy and correctness of the information published, White Code VIA Mediation and Arbitration Centre Foundation shall not be responsible for any errors caused due to human error or otherwise.)
The inherent inadequacies within the legal aid system in India have compelled prospective litigants to hunt out a little pack of established lawyers
This need for the adoption of such techniques has been stressed and reiterated by the Law Commission of India on various occasions
There exists a pressing need to reform the judiciary, for an entire transformation within the justice system in India
BY : Poorvi Bhati