Back
Latest News
ARBITRATION COUNCIL OF INDIA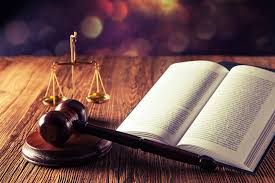 ARBITRATION COUNCIL OF INDIA
The Arbitration and Conciliation Act of 1996 was amended in 2015 by the arbitration and conciliation act 2015. This was done so to make the arbitration process more user-friendly, cost-effective, and also to ensure speedy disposal and neutrality of arbitrators. To give a boost to institutional and also to remove the many practical difficulties in the applicability of the Arbitration and Conciliation Act amended in 2015, the government of India in 2019 again amended the Act. In this amendment of 2019 certain provisions were included and were enforced on 30th August 2019. The 2019 Amendment Act aims at encouraging and streamlining institutional arbitration by establishing an independent body and promoting ADR in India.
The Amendment of Arbitration and Conciliation Act, 1996 in 2019 mandates the establishment of the Arbitration Council of India (ACI) as a corporate body. Clause 10 of the 2019 amendment proposes to insert new sections to the Arbitration and Conciliation Act that is sections 43 A to 43 M for the incorporation of the ACI.
According to the new incorporated Section 43 C of the act, the ACI will be headed by a chairperson, the chairperson will be someone who has been a Judge of the Supreme Court or a Chief Justice or Judge of a High Court or any eminent person who has special knowledge and experience in the administration or consult of arbitration. The chairperson has to be appointed by the Central Government of India in consultation with the Chief Justice of India. Other than the chairperson it will also have two full-time members, these two full-time members will be amongst eminent arbitration practitioners and academicians. There will be an additional representative of any recognized body of commerce and industry will be nominated on a rational basis as a part-time member. The Secretary of Department of Legal Affairs, Ministry of Law & Justice; Secretary of Department of Expenditure, Ministry of Finance, and Chief Executive Officer, will be ex-officio Members.
The Arbitration Council of India will carry out various function to give a boost to institutional and also to remove the many practical difficulties such as Framing policies to grade arbitral institutions and accredit arbitrators as per the qualifications and norms which are included in the Eighth Schedule, as inserted vide the 2019 Amendment Act; to evolve policy and guidelines for the establishment, operation and maintenance of uniform professional standards in respect of all the matters relating to arbitration and ADR mechanism; hold training, workshops, etc. in areas of arbitration to establish an electronic depository of the arbitral awards made in India and also to promote and encourage ADR Mechanisms.
This Article Does Not Intend To Hurt The Sentiments Of Any Individual Community, Sect, Or Religion Etcetera. This Article Is Based Purely On The Authors Personal Views And Opinions In The Exercise Of The Fundamental Right Guaranteed Under Article 19(1)(A) And Other Related Laws Being Force In India, For The Time Being.
Arbitration Council of India
amendment 2019
incorporation of sections 43 A to 43 M
BY : Anupama. P