Back
Latest News
Extension in the period of Limitation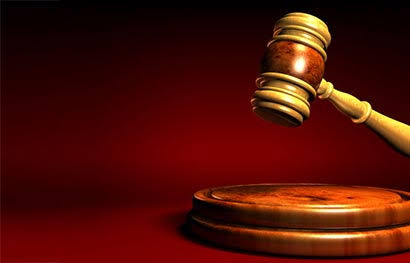 Extension in the period of Limitation
On 23,3,2020, the Supreme Court Of India Passed an order under a Suo Motu writ petition. Under this order, it took the situation which the Covid-19 virus creates and it's implications on the lawyers. The Supreme Court, under this order extended the period of limitation provided in the all the proceedings such as filing of applications, petitions, appeals etc, so as to ensure that the Litigants do not face such difficulties. It extended the limitation period starting from 15th March 2020 till it's further order. Now the limited time period for all such proceedings governed by the Limitation Act , 1963 shall remain extended under Supreme Courts further order.
Under Article 141 and 142 of the Constitution, the Supreme court exercised this power and declared this order binding on all the Courts/Tribunals and authorities. Article 141 provides that law which is declared by the Supreme Court will be binding on all the courts within the territory of India and Article 142 provides for further discretionary power to the Supreme Court.
Under the current situation, this order has been very well appreciated by everyone. All the circumstances have changed by this virus due to which following the provided time period for the proceedings are almost impossible to adhere in certain cases. The necessary changes have to be made so that things could work and the courts are also doing that.
Similarly, In the ADR mechanism, the changes will be seen after commencement of this order. Specifically in the areas where the Arbitration and Conciliation Act, 1996 provides for certain time bound limitations which are to be adhered by the concerned parties for the swift resolution of their matters these changes will take place. Implications of the said order will be largely on the matters provided under the Chapter VI to Chapter X of the Act dealing with the arbitral award, termination of or setting aside of the award, appeal and other proceedings under this.
under the order passed under Suo Motu writ petition the Supreme Court extended the period of limitation provided in the all the proceedings such as filing of applications, petitions, appeals etc
It was provided under Article 141-142 of the Constitution
this order is binding on all the courts within the territory of India
BY : Sheetal Dhyani