Back
Latest News
Block Chain Technology and Arbitration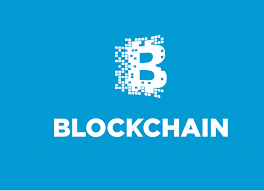 Technology in itself is a fancy word and think what a combination will be formed of this advance technology is mixed with law. It is the talk of the town that what will be the effects of upcoming technology on the legal society, what will be the future of the legal industry then?

With the emergence of technologies, we can think of the alternative disputes resolution industry, where the use of this technology will help in better and secured proceedings.
To make such proceedings efficient and effective firstly there is a need of smart arbitration clauses which are to be translated into a "block of code and stored on the block chain." After this the initial question that would arise will be – "would such a clause be able to meet the requirements of article 2 of the New York convention? And we look towards the smart executing contractual agreements an arguments can be formed on the opinion that, a smart arbitration clause would be complaint with the requirements of article 2 New York convention."
What would block chain based ADR bring in?

It would help in the oral hearings of the arbitration process and also the decision of the arbitration in the case, on the other hand, the other important aspect in the process of arbitration can be automated , to list a few – the submission of claims and counter claims, submission of evidence, or communication with the tribunal, etc.
In order to design the dispute resolution process on as technological platform we need to understand the nature of arbitration process and look out for the methods which will be able to bring the same results in a block chain based platform.

In the last couple of years we have seen "independent dispute resolution based platforms." Nevertheless we are still looking forward to its operations in the near future.
what is technology?
how will it help the legal field?
what will the after effects of using technology in legal field?
BY : Tanya Vashistha