Back
Latest News
ONLINE MEDIATION PLEA IN ALLAHABAD HIGH COURT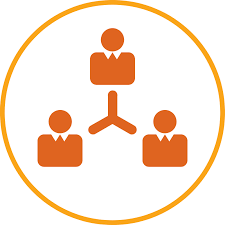 Online Mediation Plea In Allahabad High Court
Mediation centers form an integral part of the current day courts. these centers are open for court-directed mediation as well as private mediation. Mediation, an alternate dispute resolution mechanism, is the process where the parties in dispute refer to a third person-neutral party who facilitates a conversation between the parties, thus helping then to understand the other side and reach a compromise acceptable to both. Unlike litigation processes which are time-money-energy consuming, mediation helps to save all and with them, it also preserves the existing relationship between the parties and keeps animosity away.
Judges often these days refer cases, in which they can see a slight chance of agreement, especially matrimonial cases, to go through the mediation process, these are known as court-directed mediation. This not only reduces the burden on the judiciary but also helps to achieve timely justice. Allahabad High Court has one of the oldest existing mediation centers, which witnesses dozens of cases in a day. Both court-directed and private mediations are welcomed, which are mediated by certified mediators. Internship programs are also conducted so that the young budding lawyers of the day can grab the essence of the process. But because of the ongoing pandemic situation where the number of patients is escalating day by day, the High Court earlier was closed throughout but then open just to hear some important cases. Unlike some other throughout India, online hearing hasn't been introduced extensively here. But recently, a petition has been filed in the High Court to introduce some guidelines to conduct online mediation. The plea asked for a definite structure that would be governing the online mediations so that at least the cases registered in the past could be addressed.
India at present already has many online platforms for the same, which go by name ODR, Online Dispute Resolution (combination of technology and Alternate Dispute Resolution Methods, ADR, such as SAMA, Centre for Alternate Dispute Resolution Excellence (CADRE), Centre for Online Dispute Resolution (CODR) and AGAMI. These platforms not only deal with matrimonial or personal cases but a wide range of commercial cases well, for example, SAMA, which facilitates easy access to high-quality ADR service providers and helps people to resolve disputes online, is being used as an ODR platform by ICICI Bank to resolve nearly 10,000 disputes with values going up as high as INR 20 lakh. With the presence and efficient working of these, it is evident that online mediation is possible and convenient. If the same can be done by these organizations, it can be by our judicial system as well. All it requires, as mentioned in the plea if a structure and official mandate. The idea of conducting mediation online is not new and has been frequently debated upon for a while now. It has been suggested that not only during this Covid-19 situation, but online mediation should also be encouraged beyond as well. This helps the parties to stay in a better and comfortable environment, reducing the hassle in traveling, thus saving time further. Thus as we have taken a step ahead to accept mediation, negotiation, and arbitration as dispute resolution mechanisms, we can move further to equip ourselves with ODR, for better outcomes.
Online Mediation Plea In Allahabad High Court
Alternate Dispute Resolution Methods, ADR, such as SAMA, Centre for Alternate Dispute Resolution Excellence (CADRE), Centre for Online Dispute Resolution (CODR) and AGAMI.
online mediation should also be encouraged beyond
BY : Udisha Mishra