Back
Latest News
Legal recognition and promotion of ADR mechanisms in India.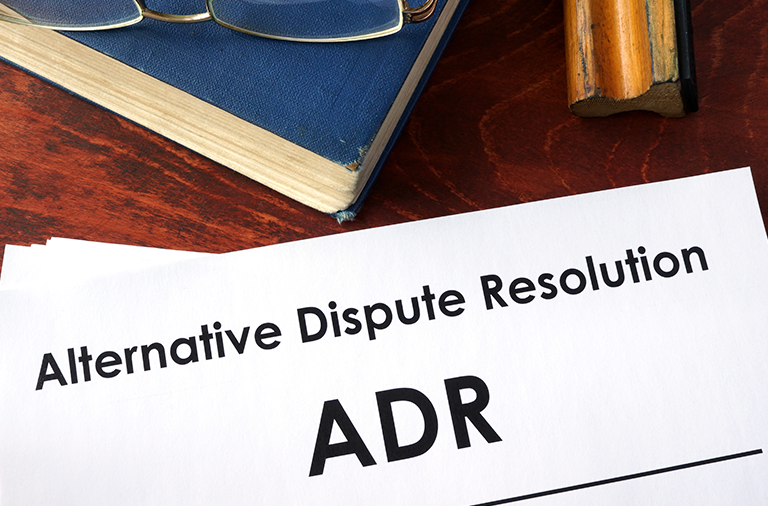 The idea of mediation as a means of resolution received the recognition of India's legislature for the first time in 1947 under the Industrial Disputes Act, 1947. The conciliators that were appointed under Section 4 of the said Act are given the duty of mediation and promotion of disputes related to industries . The process of mediating was described in detail under the Act.
The legislature of India made a long leap by enacting The Legal Services Authorities Act, 1987 under which the National Legal Services Authority was constituted as a Central Authority whose patron in chief was the Chief Justice of India .The Central Authority has the following duties or functions to perform :-
Encouragement and promotion of dispute settlement by techniques of negotiation, mediation, arbitration and conciliation.
Laying on formulation of policies and principles which would enable legal services to be made available in the conduct of any dispute before any court or tribunal..
To formulate an effective economic framework necessary for the purpose
Funds to be utilized at its disposal and allocate them to the respective State and District Authorities that are appointed under the Act.
To promote and undertake research to make the system of legal services more effective and efficient.
To make recommendation to the Government in providing grant-in-aid for schemes to voluntary institutions that work for implementation of schemes of legal services .
To work for the development of legal training and coming up with educational programmes with the Bar Councils and introduction and establishment of legal services clinics in institutions like universities and Law Colleges.
The Arbitration and Conciliation Act in 1996, enacted by the Indian parliament made extensive and elaborate provisions regarding mediation of disputes that arise out of legal relationships, whether contractual or not, and to all disputes relating thereto. The Act of 1996 provided for all the provisions, from the start of the arbitration procedure, hearing of the parties to the final resolution of dispute.
Sec.89 in the Code of Civil Procedure 1908, added in 1999, by the Indian Parliament through the CPC Amendment Act of 1999, which provided for referring the cases that are pending in the Courts to Alternative Dispute Resolution (ADR) . This Amendment came into force from 1st July, 2002.
The court has now made mandatory mediation a legal sanction. Court-Annexed centres for the purpose of Mediation and Conciliation have been established at many courts in India and the courts have started the process of referring cases that could be resolved through (ADR) to such centres. One feature of court-annexed mediation is that the judges, lawyers and litigants become participants therein, thereby giving them a feeling that negotiated settlement is achieved by all the three actors in the justice delivery system.
Industrial Disputes Act, 1947
Legal Services Authorities Act, 1987
The Arbitration and Conciliation Act in 1996,
BY : Vinayan Singh