Back
Latest News
need for 2019 amendment in arbitration and conciliation act, 1996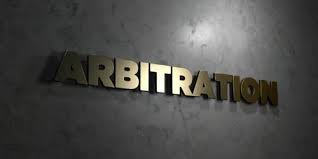 The need for amendment in Arbitration and conciliation act, 1996

As we are well aware of the fact that India governs its arbitration proceedings through arbitration and conciliation act, 1996 and this act takes its base from the UNCITRAL Model Arbitration Rules, 1976 and the UNCITRAL Model law on International Commercial Arbitration.

To maintain a pace with the requirements of today's world, the UNCITRAL Model Rules were amended, and accordingly the Indian Arbitration Act, 1996 was also required to be amended in order to standardize it with the international laws of arbitration.

As there was modernization in the UNCITRAL Model Law, the UN General Assembly felt a need that all the countries should frame their Alternative Dispute Resolution (ADR) laws respectively to achieve a uniform arbitration process.

? Why was the 2019 amendment in the Arbitration and Conciliation Act required?

Every law after a time span becomes old and as we know that change is the only thing which is constant, therefore these laws also need some change to fit with the growing demands of the world and make the lives easier
.
The Arbitration and Conciliation Act, 1996 also needed a change to make its way in the progressing world.

? To make the process uniform: - the arbitration process is required to more efficient thus the new amendment will be an efficiency booster to this existing law.

? To promote Alternative dispute resolution (ADR): - as we know that India is a litigation hub and most of the cases in India are dealt by the process of litigation, thus ADR needs to be promoted which will be helpful in the timely disposal of cases and also be an cost effective way to solve the disputes.

? To reduce the burden of courts: - The courts in India are already topped up with the cases and overburdened with them; therefore making ADR an option to solve the dispute will help the courts to decide the cases with more complexity.

? To provide a faster remedy: - ADR is a process which helps in the timely disposal of the cases, hence making it a choice will surely be helping people to resolve disputes in time.
why was it amended?
what was the requirement
benefits of this amendment
BY : Tanya Vashistha