Back
Latest News
ODR: FUTURE OF DISPUTE RESOLUTION IN THE WAKE OF COVID-19?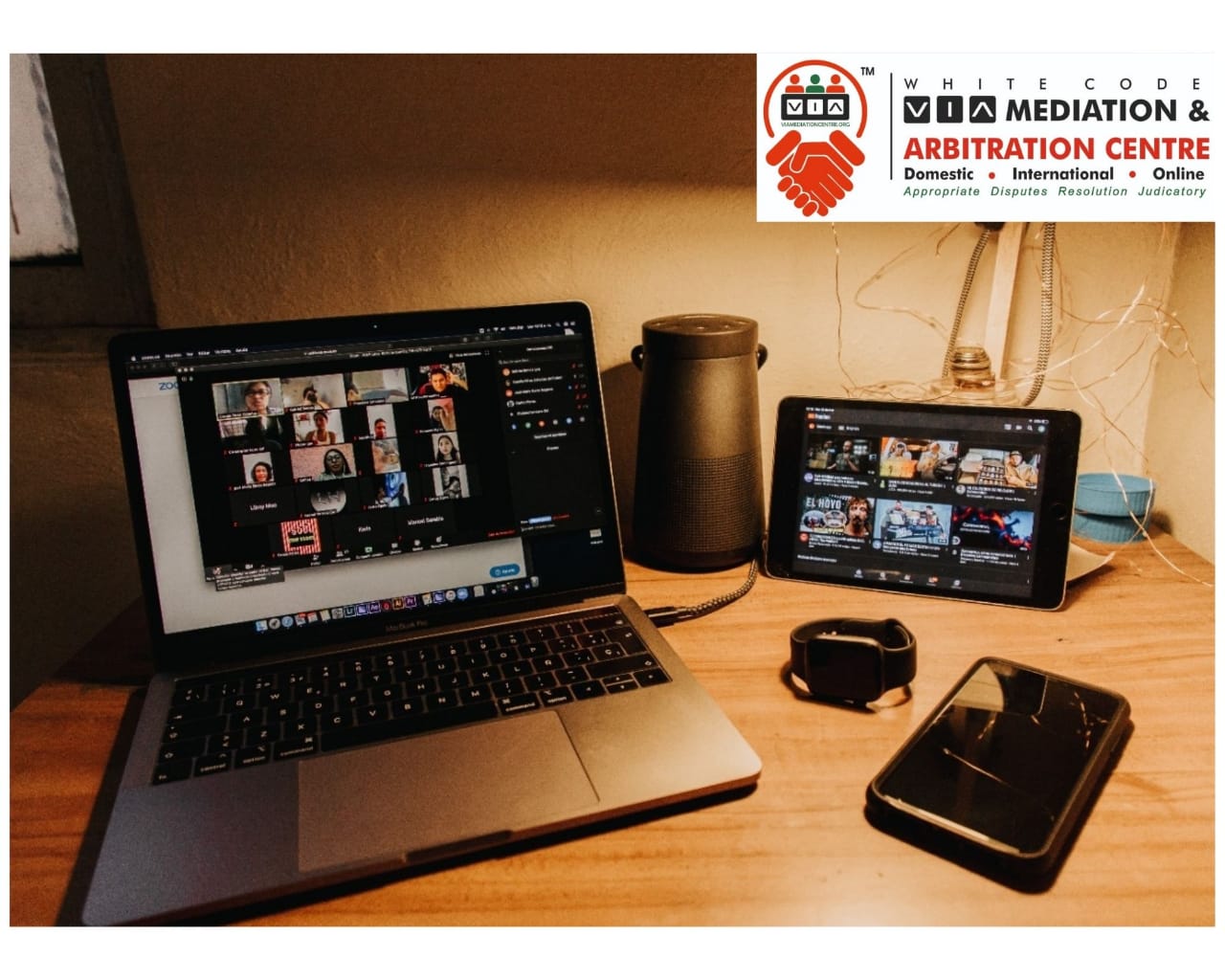 INTRODUCTION

Covid-19 has left the country hanging economically and socially. The continuous spread of the virus has resulted in many losing their job. There has been instability and uncertainty for many private workers, and the financial market seems to be weakened. It will take years before all this uncertainty descends. But what about the disputes that may arise as a result of such a situation.
Due to the covid-19 outbreak, there has been a procedural change in courts. The online forum has been adopted to conduct court proceedings and pronounce judgments. The short-term disputes that may arise as a consequence of covid-19 may be reserved for ADR mechanisms. But social distancing and lockdowns have curtailed the ADR to function at sub-optimal levels. The way forward is to use technology to alter the dispute resolution ecosystem to adapt to shifting justice needs. Online Dispute Resolution (ODR) or e-ADR has been at the forefront of this global revolution.
ONLINE DISPUTE RESOLUTION

Information Communications Technology Tools are used to conduct ODR that enables parties to resolve their disputes. Various audio-visual tools such as telephones to smartphones to LED screens, emails, and conference apps are being used to enable conflict resolution without the parties having to meet physically. Though at times, ODR initiatives used a combination of essential ICT technologies to replicate ADR methods. But ODR is expected to have immense growth in the future due to its influence on dealing with disputes. It will enable:
• Legal Health Promotion
• Dispute Avoidance
• Dispute Containment
Automated resolution, innovative negotiation tools, intelligent decision support systems offer a multi-door dispute resolution with a customised process for each party. This transformation with the use of technology can be an ideal solution for all the disputants.
ODR is not something new out of the box. It has its origin dated back to the 1990s with the evolution of the internet. The online platforms, e-commerce entities have permanently opted for ODR to hear and resolve the grievances of their customers or partners. ODR has been prevalent in India, but it is only now that the recognition for its potential has been discussed.

BENEFITS OF ODR

? Cost-effective: ODR offers a cost-effective method to resolve disputes as it is conducted using ICT tools. Parties don't have to travel long distances or pay for any commute. They can be at home and resolve disputes quickly, which even reduces the cost.
? Convenient and quick dispute resolution: Justice delayed is justice denied. ODR solves this issue by providing convenient and fixed timelines for conducting procedures. It saves up a lot of time for everyone and gets the work done due to the synchronisation of schedules.
? Access to justice: ODR has enabled the door to increased access to justice. Since, ADR mechanism aim at achieving some agreement or win-win situation, ODR makes dispute resolution less adversarial and complicated for parties.
? Removes unconscious bias: Through ODR, the platform is open to hearing more than seeing. It can detach visual cues as there can be bias based on race, caste, and ethnicity. The dispute resolution focuses more on claims and information submitted by parties rather than checking on their background.
? A complete transformation of legal paradigm: The IT-based tools used by ODR can transform the entire legal regime into a new one where apps, smartphones, and other methods would be used to conduct cases. They are also providing equity and dignity for every individual aim for a comprehensive vision of justice.
CONCLUSION

In the recent past, Ministries and departments of the government have recognised the potential of ODR and launched programs for implementing its mechanism. The following are a few of the programs and initiatives that the government takes:
i. National Internet Exchange of India's (NIXI) Domain Dispute Settlement Mechanism
ii. RBI's ODR Policy on Digital Payments
iii. SAMADHAAN Portal
iv. Initiatives by the department of justice and consumer affairs
v. Draft National e-commerce policy
However, amidst the obscurity due to Covid-19, there is still cause for optimism about the future of dispute resolution. It has forced legal professionals and litigation practitioners to adopt remote working, leading to a less stressful surrounding for many lawyers. The adoption of ODR will revolutionise the conduction of litigation and enhance access to justice. Rules and regulations may likely be amended to match with ODR methods to conduct cases.
LINKS REFERRED:-
https://vidhilegalpolicy.in/research/the-future-of-dispute-resolution-in-india/
https://niti.gov.in/sites/default/files/2020-10/Draft-ODR-Report-NITI-Aayog-Committee.pdf
This Article Does Not Intend To Hurt The Sentiments Of Any Individual Community, Sect, or Religion, Etcetera. This Article Is Based Purely On The Authors Personal Views And Opinions In The Exercise Of The Fundamental Right Guaranteed Under Article 19(1)(A) And Other Related Laws Being Force In India, For The Time Being. Further, despite all efforts made to ensure the accuracy and correctness of the information published, White Code VIA Mediation and Arbitration Centre Foundation shall not be responsible for any errors caused due to human error or otherwise.
INTRODUCTION
ODR AND ITS BENEFITS
CONSLUSION
BY : Devika Jayaraj