Back
Latest News
CHOOSING BETWEEN MEDIATION AND NEUTRAL EVALUATION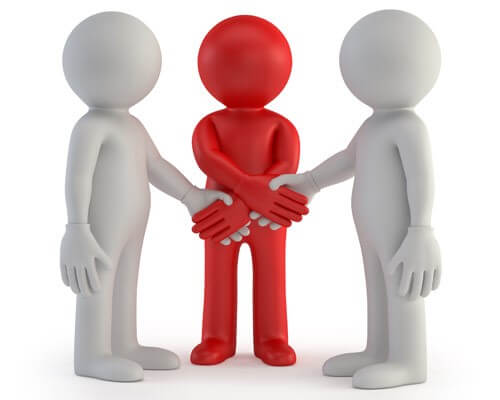 WHAT IS NEUTRAL EVALUATION?
Neutral Evaluation, sometimes called "Early Neutral Evaluation"( ENE) is a process where a neutral third party hears representation by disputants of their positions and then provides them with his evaluation of the case.
Most individuals resort to including the ENE clause in their agreements along with the arbitration clause to get their case valued pre-trial. Early Neutral Evaluation is a form of ADR that has become increasingly prevalent in recent years. It was encouraged by the English courts and is now provided for in the Civil Procedure Rules.
WHAT IS MEDIATION?
Mediation is a procedure in which the parties discuss their disputes with the help of a trained impartial third party who assists them in reaching a settlement. It can be an informal meeting among the parties or a scheduled settlement conference. The dispute may either be pending in a court or it may be potentially a dispute which may be filed in court.
COMPARATIVE ANALYSIS BETWEEN ENE AND MEDIATION
1.THIRD-PARTY
Mediation is a conflict resolution process where both parties hire a mediator to help them discuss issues and look at ways to solve disputes to bring about a mutually acceptable agreement. A memorandum of agreement is drafted, and the parties file the proper documents with the court administrator which are to be signed by the Court.
An ENE process involves appointing of two neutral evaluators. The judge guides the parties on how the process works. Attorneys and the evaluators are present.
2.FORMAL PROCESS
Meditation opens the door to a more complete discussion and involves less formal procedures in dispute resolution. Mediation hires one trained third-party neutral to work with both parties in a mediation process and does not involve judges.
In ENE the judge is involved at early stages as well as in the finalization of the agreement. One primary difference between early neutral evaluation and mediation is that early neutral evaluation takes place completely within the court system and mediation does not.
3.COSTS
Because mediation is outside of the courts, fees are set by the mediator. Attorneys are not usually present in a mediation process except on special request. Mediation can be more flexible with hourly fees since fees are not set by a judge.
Since the ENE process involves the courts, hourly fees for the neutral third parties are set by the judge. The fee might be waived or reduced for individuals with low incomes. The parties pay their attorneys' fees on an hourly basis. It is definitely more expensive than mediation, but it is less expensive than a trial. ENE fees are formally set by the judge so it lacks flexibility.
Choosing the ADR Process that works best for your situation
Keeping in mind the above points, parties should resort to any medium of Alternative Disputes Resolution based on their situation and preferences. Regardless of the process, parties have to be prepared. If you are entering an ENE process, be prepared to verbalize your stand within a 20-minute time period. If you are entering mediation, be sure you have all the factual data needed for discussion and speak to an attorney prior to mediation if you have queries.
Understanding neutral evaluation and mediation
Comparative analysis between mediation and neutral evaluation
How to choose between mediation and neutral evaluation?
BY : Gargi Sahasrabudhe