Back
Latest News
Removal of arbitrator in light of English cases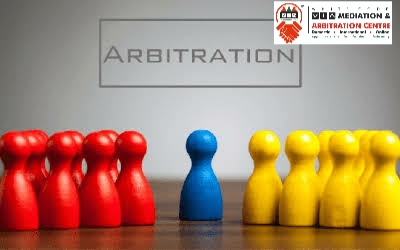 Removal of an arbitrator in light of English cases
The following are some examples where the arbitral tribunal has considered exercising its right to remove an arbitrator because there are legitimate doubts about his fairness:
In Cofely Ltd v Bingham and [2016] EWHC 240 (Com), Cofely Ltd, arbitrator, acted as an arbitrator or arbitrator on more than one occasion during the preceding three years in the proceedings against which Knowles ( plaintiff in arbitration) is a party or is provided representation. These cases generated 25% of the arbitrator's income during that time, and in 18 of these 25 cases, the arbitrator ruled in Knowles' favor. In such circumstances, the arbitrator considers that there are legitimate doubts about the arbitrator's independence and impartiality.
In Halliburton v Chubb, the Court of Appeal considered whether an arbitrator could, without disclosure, be appointed in some arbitration involving duplicate subjects. The court approved Cofely Ltd's decision and recognized that "insider information and knowledge may be of legitimate interest" to the parties. However, the Court of Final Appeal saw it as a starting point, "an arbitrator should be trusted to decide the case solely based on evidence or other documents added during the proceedings. Regarding the facts of the case, the tribunal was not convinced that the facts raised legitimate doubts as to the fairness of the arbitration. The Supreme Court, in a decision rendered in November 2020 (Halliburton v Chubb Bermuda Insurance Ltd [2020] UKSC 48) upheld the decision of the Court of Appeal.
In Sierra Fishing Company et al. Farran et al. [2015] EWHC 140 (Comm), the Plaintiffs opposed the appointment of the Sole Arbitrator because he was socially linked and traded with the First and Second Defendants and did not disclose that he was related to the defendant's first lawyer. To order his dismissal, the court ruled that the arbitrator had argued on behalf of the first and second defendants that they had not come forward and acted as if he had "descended into the arena and gone to the fight " On behalf of the defendants so that it ultimately lost the objectivity necessary to determine the merits of the claim.
The revocation may also be requested because the arbitrator is not qualified as required by the arbitration agreement. In 2018, the court of appeal overturned the decision of the commercial court to dismiss an arbitrator because he did not meet the requirement of "having at least ten years of insurance and reinsurance experience". The Court preferred to interpret the term "experience" more broadly and found that the experience of the arbitrator in insurance and reinsurance law met the requirements (Allianz Insurance Plc and other v Tonicstar Ltd [2018] EWCA Civ 434).
(This Article Does Not Intend To Hurt The Sentiments Of Any Individual Community, Sect, or Religion, Etcetera. This Article Is Based Purely On The Authors Personal Views And Opinions In The Exercise Of The Fundamental Right Guaranteed Under Article 19(1)(A) And Other Related Laws Being Force In India, For The Time Being. Further, despite all efforts made to ensure the accuracy and correctness of the information published, White Code VIA Mediation and Arbitration Centre Foundation shall not be responsible for any errors caused due to human error or otherwise.)
In Cofely Ltd v Bingham and [2016] EWHC 240 (Com), Cofely Ltd, arbitrator, acted as an arbitrator or arbitrator on more than one occasion
In Halliburton v Chubb, the Court of Appeal considered whether an arbitrator could, without disclosure, be appointed in some arbitration involving duplicate subjects
Revocation may also be requested on the grounds that the arbitrator is not qualified as required by the arbitration agreement
BY : Muskaan Rawat