Back
Latest News
Mandatory Mediation under the Commercial Courts Act – Well-intentioned but Ineffective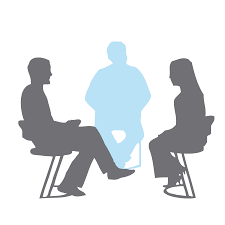 In a country with a population over 1.3 billion, there are only 24 High Courts and 1 Supreme Court to try cases and resolve disputes between people from all parts of the country. At some point the courts are bound to face a backlog of cases and the low number of judges will be overburdened. This will lead to lack of speedy resolution, passing of unfavorable and judicially unsound judgements, and high court fees. So, the government of India and the judicial system have begun encouraging alternate methods of dispute resolution like arbitration, mediation, negotiation and conciliation. With an already existing Alternate Dispute Resolution (ADR) system in India, the country is now attempting to fuel the popularity of ADR and make it more appealing to parties in a dispute, and this includes enforcing multi-tiered contracts and amending existing laws.
Multi-tiered contracts – contracts with clauses submitting a dispute to negotiation, mediation or friendly discussion prior to arbitration or litigation, are becoming more common and despite the vagueness of its terms like "friendly discussion", courts have allowed for their enforcement in an attempt to combat the rising pendency of cases in courts[1]. To solidify the enforcement of a pre-arbitration or pre-litigation negotiation, the Commercial Courts, Commercial Division and Commercial Appellate Division of High Court (Amendment) Ordinance of 2018 was introduced to amend the Commercial Courts Act, 2015.
The amendment encourages ADR as it states that "a suit which does not contemplate any urgent relief under this Act, shall not be instituted unless the plaintiff exhausts the remedy of pre-institution mediation and settlement in accordance with such manner and procedure as may be prescribed by rules made by the central government[2]." This means that any suit wherein the parties have not meaningfully attempted a resolution through mediation, or other rules prescribed by the government, will not be entertained by the court. This model has been tried and tested successful in countries like Italy, Ireland and the United Kingdom where courts will refuse to hear a matter if the parties are unable to prove that they have taken part in a mediation or negotiation prior to the institution of the suit. The provision in Italy has allowed for over 200,000 disputes being solved through mediation out of which 90% came through the mandatory mediation rule in the country's legal system. With the amendment, India hopes to encourages mediation as a good place to start while settling a dispute by allowing for parties to engage in a discussion facilitated by a neutral third party in order to come to a mutual agreement and resolve the matter[3]. However, the amendment does not in any way inhibit the right of a party to institute a suit for litigation if, and only if, the mediation process turned out to be unfruitful.
While the amendment to the Commercial Courts Act, 2015 was well-intentioned, it has not been all that clear on the creation of an enabling environment for mediation that will appeal to parties and make them more amenable to the mandatory process. The amendment authorizes authorities under the Legal Services Authorities Act, 1987 (LSA) – National Legal Services Authority, State Legal Services Authority and District Legal Services Authority, to conduct the pre-litigation mediation proceedings. However, the authorities under the LSA were established to help weaker sections receive access to justice and they are already heavily burdened with this so these authorities will be unable to provide sufficient time and attention that mediation demands[4]. This unfair to the parties and will most likely lead to parties approaching the court due to the dispute remaining unresolved. To remedy this, the Act should recognize certified mediation centres and other professional and capable bodies as competent authorities to help the initiative by conducting mediation services for parties.
Furthermore, the amendment fails to consider that mediation may not always be the right option for parties as most disputes need immediate and mandatory action such as injunction orders which will retain status quo or prevent an injury from occurring.
When the amendment, with an objective of encouraging methods of ADR, mediation in particular, has not worked to creating an appealing environment for mediation but has only taken a mechanical and superficial approach simply to prove that there are legislative actions that facilitate mediation, parties are less likely to appreciate and even take part in the process[5]. As a result, this initiative taken by the legislation will always remain a dead letter unless it highlights the process, the role and responsibilities of the mediators, the rights and obligations of parties and the favourable outcome of the process to make mediation a more systematic and orderly process like arbitration has become.
[1] Indranil Deshmukh, Good Faith Negotiations and Mediation: A Missed Opportunity So Far, CyrilAmarchand, (Nov. 28, 2019, 6:58 PM), https://corporate.cyrilamarchandblogs.com/2019/11/good-faith-negotiations-mediation-missed-opportunity-so-far/.
[2] Chitra Narayan, Settling Disputes Out of Court, The Hindu, May 31, 2018, https://www.thehindu.com/opinion/op-ed/settling-disputes-out-of-court/article24049676.ece.
[3] Ajmer Singh, Commercial Disputes should go Through Mediation First: Bobde, Economic Times, Nov. 14, 2019, https://economictimes.indiatimes.com/news/politics-and-nation/commercial-disputes-should-go-through-mediation-first-bobde/articleshow/72048517.cms?from=mdr.
[4] Shanta Chellapa & Tara Ollapally, Mandatory Mediation under Commercial Courts Act – A Boost to Effective and Efficient Dispute Resolution in India, Bar&Bench, (Jun. 12, 2018, 6:32 PM), https://www.barandbench.com/columns/mandatory-mediation-commercial-courts-act.
[5] Supra note 1.
Commercial Courts Act, 2015
Amendment
Mandatory Mediation
BY : Rachel Thomas