Back
Latest News
ARBITRABILITY OF FRAUD IN INDIA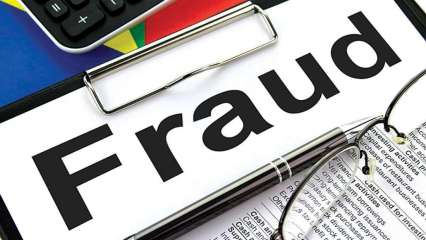 ARBITRABILITY OF FRAUD IN INDIA
The apex court's judgment in the case of "Rashid Raza vs. Sadaf Akhtar"[1] provided the clarification for the area of scope of the arbitrability of the disputes covering under the allegations of fraud. In the landmark judgment of "A. Ayyasamy vs. A. Paramasivam ("Ayyasamy")"[2], in this case, Justice R. F. Nariman ruled that the tests for the determination that whether the affirmation of fraud is arbitrable or not. The supreme court in the above case held that the disputes related to the simple assertion of fraud are arbitrable.
The court made an analysis and held that a simple assertion of fraud in a dispute cannot be termed as a ground for nullification of the effect of the arbitration to the dispute. The court also mentioned that if there is a serious assertion of the fraud then the court can dismiss the application of the alternative dispute resolution mechanism for the resolution of the dispute between the parties. This practice can be done under section 8 of the Arbitration and Conciliation Act. The serious assertion of the fraud in a dispute includes the allegations which make a virtual case of a criminal offense, assertions of forgery, and fabrication of the documents which support the plea of fraud, etc.
The question of the arbitrability of fraud came first into the action in the case of Abdul Kadir Shamsuddin Bubere vs Madhav Prabhakar Oak during the period of Arbitration Act, 1940 the supreme court ruled out the arbitration of fraud as it mentions that the disputes which assertion of fraud involves lots of complexities and has hard factual questions involving in it.
Similarly, in the case of N Radhakrishanan, the apex court held that the assertion of fraud is not arbitrable and it is not possible to resolve the disputes having fraud in its nature. The Supreme Court in the case of Ayyasamy made a clear demarcation between the simple and complex allegations of fraud in a dispute and ruled that the simple allegations of fraud are arbitral in nature and complex are not arbitrable. Also, the court laid down the two-step test for the assessment of the degree of fraud and to check whether the allegation is simple or complex, In the case of Rashid Raza vs. Sadaf Akhtar case. They also mentioned that the serious assertion of fraud will only be taken into reference if the criminal offense can be ascertained in the mechanism, also the complexity of the dispute should be enough for the extensive proofs in order to make civil proceedings more suitable than the resolution of the dispute through the alternative dispute resolution process that is arbitration.
[1] Civil Appeal no. 7005 of 2019 ("Order").
[2] (2016) 10 SCC 386
ASSERTION OF FRAUD
WORKING TESTS FOR LEVEL OF FRAUD
ARBITRABILITY OF FRAUD IN INDIA
BY : SIDDHI GUPTA