Back
Latest News
SCAI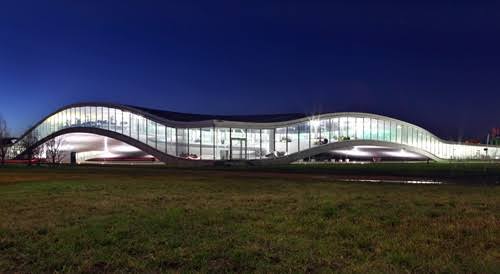 For more than a hundred years, Switzerland has been one of the preferred venues for hosting international arbitrations. Since the year 2000, Swiss cities have been ranked first or second among the chosen venues for the International Chamber of Commerce arbitration proceedings worldwide.
Switzerland is a politically neutral country. It hosts many international organizations or dispute settlement institutions, such as the United Nations, the World Intellectual Property Organisation (WIPO), the World Trade Organization, the International Federation of Consulting Engineers (FIDIC), the Court of Arbitration for Sport.
Arbitration is a flexible, neutral, efficient, and confidential method of dispute resolution. It results in a final legally enforceable and binding award rendered by one or three arbitrators after examination of the evidence available and application of relevant laws.
The Chambers of Commerce and Industry of Basel, Bern, Lausanne, Geneva, Lucerne, Lugano, Zurich, and Neuchâtel established the Swiss Chambers' Arbitration Institution. The Swiss Chambers' Arbitration Institution is a not-for-profit organization that offers dispute resolution. The Institution works on the Swiss Rules of Mediation and the Swiss Rules Of International Arbitration.
Under the SCAI, the parties are free to choose their arbitrator(s), to select the applicable law, the seat of arbitration, language of the proceedings, and their own legal counsel. If the seat of the arbitration is in Switzerland, the parties will enjoy additional advantages offered by Swiss arbitration law.
Chapter 12 of the Private International Law Act 1987 (PIL Act) sets out the Swiss Law On International Arbitration.
Part 3 of the Swiss Civil Procedure Code (CPC) sets out the Swiss Law PM Domestic Arbitration.
The Swiss Chambers' Arbitration Institution offers its services as appointing authority for disputes under the Swiss Rules of International Arbitration as well as the UNCITRAL Model or other ad hoc arbitration proceedings.
The Swiss Chambers' Arbitration Institution has an Arbitration Court. The Arbitration Court is an independent and autonomous body. The Secretariat assists the Arbitration Court by helping with logistical aspects and administering arbitrations.
Mediation is an alternative means of dispute resolution. Two or more parties ask a third person, the mediator, to help them avoid future conflict or find a solution. The mediator is independent and neutral from the parties. During the mediation, he facilitates the exchange of opinions and encourages the parties to look for mutually agreeable solutions.
The Swiss Chambers' Arbitration Institution promotes mediation as a cost-effective alternative dispute resolution method, either as a complement to arbitration or on its own. It has its own set of Mediation Rules and a suggested Mediation Clause for contracts, with different versions for parties who are already in dispute and for mediation followed by arbitration.
This article does not intend to hurt the sentiments of any individual, community, sect, or religion, etcetera. This article is based purely on the author's personal opinion and views in the exercise of the Fundamental Rights guaranteed under Article 19(1)(A) and other related laws being enforced in India for the time being.
SCAI
International Arbitration
ADR
BY : Ankona