Back
Latest News
Enhancement of Online Dispute Resolution in India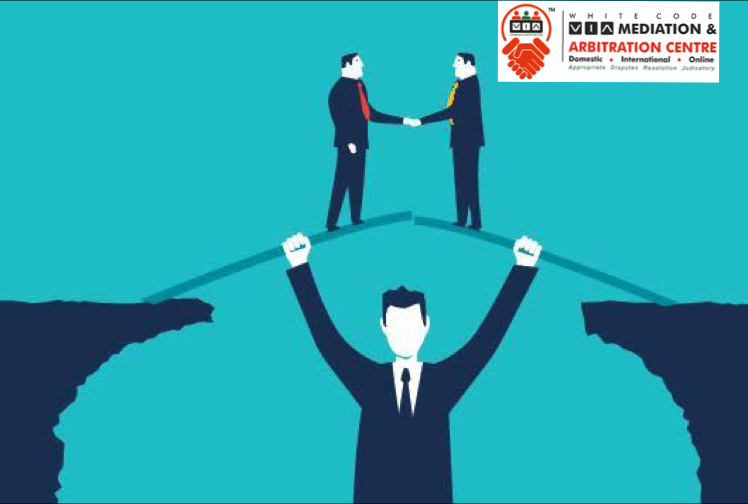 Enhancement of Online Dispute Resolution in India
In an era wherever an excessive backlog of cases stays unsettled within the courts, the sole way to deliver timely justice is either through very rigorous procedures and laws or by alternate dispute resolution mechanisms. Online Dispute Resolution, a replacement member to the ADR genealogy, uses a technology central medium to settle disputes in a peaceable manner through online proceedings thereby creating a lot of economic and convenient methodology over the judicial proceedings. In recent times, a shift within the pattern of partitioning disputes is established as a lot of and a lot of ODR platforms became operable within the country facilitating specific sorts of dispute resolution for several national and international firms.
The need for this technique lies within the unexampled problems rising, those that demand the intervention of recent technologies (for example ICT policies) and techniques to be resolved. the matter is that even when putting in quite a thousand agency Courts in India, that already settled several cases, unfinished cases are still spiled up. so as to subsume such a scenario, online Dispute Resolution (ODR) is a useful mechanism because it resolves conflicts in a peaceful manner wherever the result is accepted by each of the parties. ODR will raise equity and access within the dispute resolution system in India, through affordable resolution facilitated in a very remote manner by technology. The idea of the Online Dispute Resolution (ODR) element is appropriately giving a substitute to the regular ways for settling the debate. ODR offers to see all forms of problems including common, business, modern and family and so forth, wherever people don't seem to be having the capacity to start any reasonably transaction and attain the settlement. By and large, ODR utilizes independent outsider who causes the gatherings to impart, point out the distinctions and resolve the controversy. It's a method that empowers individuals and gathering to keep up co-activity, social requests and offers the probability to decrease the threatening atmosphere.
ODR, even if has been enforced in our country, there's not just scope, but also a great demand for delivery in new ways, technologies and policies during this domain. ODR holds the potential to confirm that arbitration as a mode of dispute resolution scales up, particularly for low to medium worth disputes. ODR has the potential to be an effective alternative that utilizes technology to bridge barriers and access in resolution. Through facilitating low price, remote, technology-augmented, linguistically- friendly, peaceful and incentivized dispute avoidance, containment and backbone whereas adhering to principles of natural justice, ODR can be the post-pandemic disruption that enhances justice delivery to all or any.
(This Article Does Not Intend To Hurt The Sentiments Of Any Individual Community, Sect, or Religion, Etcetera. This Article Is Based Purely On The Authors Personal Views And Opinions In The Exercise Of The Fundamental Right Guaranteed Under Article 19(1)(A) And Other Related Laws Being Force In India, For The Time Being. Further, despite all efforts made to ensure the accuracy and correctness of the information published, White Code VIA Mediation and Arbitration Centre Foundation shall not be responsible for any errors caused due to human error or otherwise.)
Online Dispute Resolution, a replacement member to the ADR genealogy, uses a technology central medium to settle disputes
It's a method that empowers individuals and gathering to keep up co-activity, social requests and offers the probability to decrease the threatening atmosphere.
ODR, even if has been enforced in our country, there's not just scope, but also a great demand for delivery in new ways, technologies and policies during this domain
BY : Poorvi Bhati