Back
Latest News
Badri Singh Vinmay Private Limited v. MMTC Limited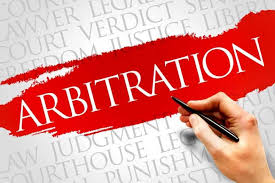 Badri Singh Vinmay Private Limited v. MMTC Limited
In Badri Singh Vinimay Pvt. Ltd. v. MMTC Ltd. O.M.P. 225/2015, settled on 6 January 2020 by the Delhi High Court, the award debtor tested the award under Section 34 of the Arbitration and Conciliation Act, 1996 ('Arbitration Act'). In these proceedings, the award debtor fought that the proceedings of the arbitration themselves were vitiated by an ill-advised summon of arbitration since no notice of the beginning of arbitration regarding Section 21 of the Arbitration Act was served upon the award debtor. Per contra, the award creditor fought that any dispute with respect to consistency of Section 21 was inside the region of the judge and can't be brought up in Section 34 proceedings. Analyzing the above clause, the Delhi High Court noticed that award debtors conflict based on Section 21 is completely unjustifiable for the accompanying reasons:-
Section 21 requires a gathering to send a solicitation to the counter-party for the dispute to allude to arbitration and the above correspondence from award creditor meets this necessity;

The facts prompting the dispute, and the idea of the award creditor's claim was made adequately clear in this correspondence.

The award creditor likewise expressed that legitimate response would be taken by the award creditor if its claim was not fulfilled. Subsequently, the commencement of arbitration proceedings in such a circumstance was explicitly considered.

The award debtor's reaction to the above correspondence managed the award creditor's claim on merits and, in fact, raises a claim for the award debtor itself, along with a danger of legitimate action.
In see thereof, the Court held that a correspondence claiming a disputed sum and mulling over arbitration in the option is adequate notice of a solicitation for arbitration. [RIICO Ltd. Jaipur and Ors. versus Manoj Ajmera and Anr., (2008) 2 ArbLR 388] On the benefits of award debtor's appeal under Section 34 in the moment case, the Delhi High Court noticed that the award depends on facts and proof drove before the authority. In this manner, it is past the extent of Section 34 of the Arbitration Act.
A comparable view was taken by the Rajasthan High Court in RIICO Ltd. Jaipur and Ors. All things considered, the Rajasthan High Court noticed that the Contractor in its implied arbitration notice to Employer expressed that it requests equity from the Employer and solicitation for absolutely evaluating the contract in its last assurance, by paying them all their claim sum to wind up with no contractual disputes and contrasts in it. It was additionally expressed that in case of their non-release of the Contractor's real claim in 30 days of receipt of the notice, they will be constrained to thump the entryways of equity in getting it, for which the most readily accessible legitimate solution for the Contractor is looking for Arbitration to which Contractor was contractually entitled under clause 23 of the hidden agreement.
In this way, considering the substance of the letter, the Rajasthan High Court held that regardless of whether the notice didn't straightforwardly request making a reference to the Arbitration, none-the-less it made the goal of the Contractor full notable that he explicitly requested the installment of the claimed sum and bombing which, he communicated his aim to look for Arbitration for which, it was expressed, that he was contractually entitled to as far as clause 23 of the basic agreement. In the Court's view, the goal communicated in that satisfied the prerequisite of notice of arbitration.
This Article Does Not Intend To Hurt The Sentiments Of Any Individual Community, Sect, Or Religion Etcetera. This Article Is Based Purely On The Authors Personal Views And Opinions In The Exercise Of The Fundamental Right Guaranteed Under Article 19(1)(A) And Other Related Laws Being Force In India, For The Time Being.
Badri Singh Vinmay Private Limited v. MMTC Limited
ARBITRATION
NOTICE OF ARBITRATION
BY : ADYA SINGH