Back
Latest News
3 years of limitation period is very long under Section 11 of Arbitration and Conciliation Act, 1996.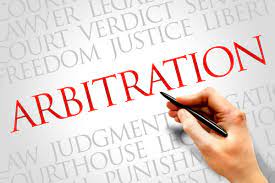 The Apex Court in the case of BSNL v. Nortel Network India Pvt. Ltd.[1], The limitation period for applying Section 11 of the Arbitration and Conciliation Act, 1996 should be governed by Article 137 of the First Schedule of the Limitation Act, 1963. The period of limitation will start from the date of failure to appoint an arbitrator. The Court also suggested that:
"It would be necessary for Parliament to effect an amendment to Section 11, prescribing a specific period of limitation within which a party may move the court for making an application for appointment of the arbitration under Section 11 of the 1996 Act."
Since there is no provision for filing related to the limitation period under the 1996 Act, reliance is made on the Limitation Act.
It is a settled law that the limitation for applying Section 11 would arise upon the failure to make the arbitrator's appointment within 30 days from the issuance of the notice invoking arbitration.
"… an application under Section 11 can be filed only after a notice of arbitration in respect of the particular claim(s) / dispute(s) to be referred to arbitration [as contemplated by Section 21 of the Act] is made, and there is failure to make the appointment."
"The limitation for deciding the underlying substantive disputes is necessarily distinct from that of applying for appointment of an arbitrator. This position was recognized even under Section 20 of the Arbitration Act 1940."
However, this is an unduly long period for filing an application u/S. 11, since it would defeat the very object of the Act, which provides expeditious resolution of commercial disputes within a time-bound period.
"The 1996 Act has been amended twice over in 2015 and 2019, to provide for further time limits to ensure that the arbitration proceedings are conducted and concluded expeditiously. Section 29A mandates that the arbitral tribunal will conclude the proceedings within a period of 18 months. Given the legislative intent, the period of 3 years for applying Section 11 would run contrary to the scheme of the Act."
This position will hold field till the Legislature comes up with an amendment to Section 11 of the 1996 Act to provide a period of limitation for applying this provision, which aligns with the object of expeditious disposal of arbitration proceedings.
[1] 2021 SCC OnLine SC 207.
This Article Does Not Intend To Hurt The Sentiments Of Any Individual Community, Sect, Or Religion Etcetera. This Article Is Based Purely On The Authors Personal Views And Opinions In The Exercise Of The Fundamental Right Guaranteed Under Article 19(1)(A) And Other Related Laws Being Force In India, For The Time Being. Further, despite all efforts made to ensure the accuracy and correctness of the information published, White Code VIA Mediation and Arbitration Centre shall not be responsible for any errors caused due to human error or otherwise.
provision for limitation for filing
Section 11 of arbitration
absence of limitation procedure under arbitration
BY : Vanshika Gupta