Back
Latest News
Taking of evidence in arbitral proceedings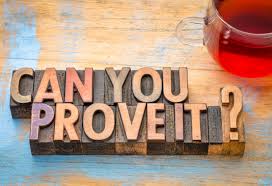 Taking of evidence in arbitral proceedings:
The Indian Oath's Act 1969 extends to persons who may be authoritative by approval of parties to entertain evidence. This Act accordingly, involves arbitral proceedings as well. Section 8 of the said Act states that every person giving evidence before any person sanctioned to govern oath "shall be bound to state the truth on such subject." Therefore, witnesses appearing before an arbitral tribunal can be appropriately avowed by the tribunal and be requisite to state the genuineness on oath and upon disappointment to do so, compel offences punishable under the Indian Penal Code. On the other hand, the arbitrators cannot compel apathetic witnesses to come into sight before them and for this court's aid is provided for vide Section 27 of the Act. Under this provision the arbitral tribunal or a party with the approval of the tribunal may be appropriate to the court in expedition of its assist in taking evidence.
Nonetheless, Section 27 of the Indian Act goes additional than the Model Law as it states that any person failing to attend in harmony with any order of the court or creating any other default or denying to give evidence or guilty of any condescension of the arbitral tribunal, shall be subject matter to like penalties and reprimand as he may bring upon yourself for like offences in suits tried before the court. Additionally, the court may either assign a commissioner for taking evidence or order that the evidence be provided straightforwardly to the arbitral tribunal. These provisions widen to any credentials to be produced or property to be inspected. Section 26 provides for prior arrangement of experts by the arbitral tribunal for any unambiguous issue. In such situation a party may be requisite to give the expert any pertinent information or produce any pertinent document, goods or property for scrutiny as may be required. It will be open to a party or to the arbitral tribunal to call for the expert after deliverance of his report, to contribute in an oral hearing where the parties would have a prospect to put questions to him.
The Indian Oath's Act 1969
Section 8
Section 27
BY : Umang Yadav