Back
Latest News
Centrotrade Minerals & Metals inc Vs. Hindustan Copper Limited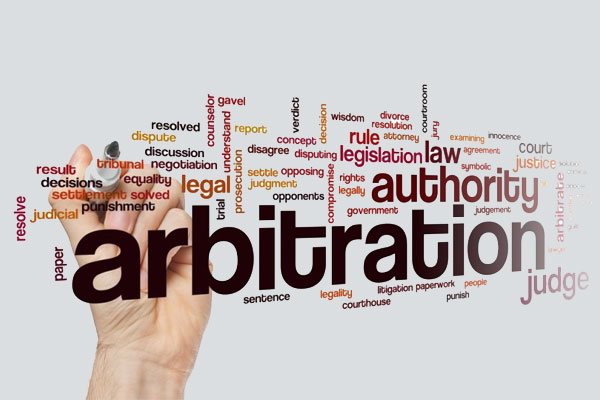 Two Tier Arbitration: Enforcement of International Awards in India
There has always been an apprehension for enforcing International Awards in India for resolving disputes between the parties through the concept of Arbitration. The Supreme Court in a case confirmed the enforceability of foreign arbitral award that has been provided in the form of a two-tier Arbitration. In the Case, Centrotrade Minerals & Metals inc Vs. Hindustan Copper Limited ,the court rejected the "Indian public policy". The Supreme Court enabled pro-arbitration for the respective case which will assist to eliminate some of the apprehension in concerns to the enforceability of arbitral awards in India.
The "Centrotrade Saga" has become prominent and known in India, it was a dispute between the Centrotrade and HCL regarding sales of copper concentrates to the final delivery to Kandla Port in the State of Gujarat during December 1998-January 1999.The parties to the dispute disagreed on the appropriate weight for delivery of material and also on the purchasing price. The parties decided to approach the arbitration on the basis of the arbitration agreement and appoint an arbitrator to settle the disputes. The Arbitration process was a two method steps. First was arbitration proceedings conducted on the basis of the Indian Council of Arbitration Rules .The arbitration agreement further provided the party disagreeing or not satisfied by the decision have a right to commence the arbitration proceedings in London under the International Camber for Commerce (ICC) arbitration rules and regulations.
Centrotrade decided to commence the arbitration proceedings in India , where the arbitrator provided its decision dated on June 15, 1999. And later Centrotrade commenced arbitration in London under the International Chamber for Commerce (ICC). The ICC appointed an arbitrator for Centretrade named Jeremy Cooke , the arbitrator Jeremy awarded decision in favor of Centrotrade.
The Supreme Court of India referred the second instance of proceeding by Centrotrade as a second ''instance arbitration'' which may be considered to be an appeal or a review by de novo. When the second tier of arbitration has been invoked , the first arbitration result is termed as an ''arbitration decision'', while meanwhile the award from the second proceedings constitutes the arbitration award.
Previously, HCL also sought to the Indian Courts 5to commence arbitration proceedings in London under the International Chamber for Commerce (ICC), an exparte order stay was granted by The High Court of Rajasthan by the Supreme Court on February 8, 2001. While Centrotrade Saga in Indian Judicial System began in diligent and Centrotrade sought to enforce the ICC award in India.
Decisions for the parties were alternatively favoring and disfavoring. The parties then filed a special leave petition in Supreme Court. The unanimous judgment given by the Supreme Court judges was the second tier of arbitration provided in arbitration agreement was permissible under the Indian Law.
The Supreme Court bench ultimately and unanimously decide to invoke the principle that the party that ignores rules, regulations and schedule made by the appointed arbitrator on the basis of arbitration agreement does it on its risk.
Introduction: Two tier Arbitration
Enforcement of International Awards
Case law
BY : Subhasree Pati