Back
Latest News
Online Dispute Resolution: justice Post covid19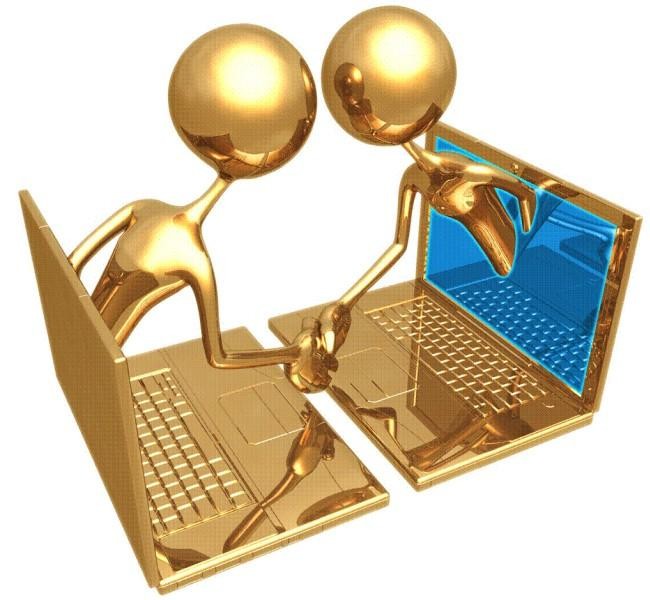 ONLINE DISPUTE RESOLUTION: JUSTICE POST COVID19
-By: Sunaina Jain
The world is witnessing a pandemic situation and even in the near future, the conditions are far from being normal. The state of affairs is appalling, as social distancing and lockdown are the only measures to contain Covid-19 's spread so far. In India, the administration of justice has a tradition of delay and the coronavirus has made the situation even worse. Although the Supreme Court has allowed cases to be filled and heard online, one can not neglect the fact that the judiciary is already overburdened and heavily obstructed by tons of cases. To ease the burden on the courts, an innovative and efficient solution is required, and the response to this may be online dispute resolution or ODR.
Online Dispute Resolution or ODR is a process for settling disputes outside of court, combining the mechanisms of technology and alternative dispute resolution ("ADR"). ODR covers disputes that have been initiated in cyberspace but with a source outside it i.e. offline, that are settled over the Internet. Arbitration was initially meant as an alternative to going to court for different forms of disputes but over time the process itself has become complicated and costly. ODR offers many companies a faster, more transparent and more accessible option for resolving disputes online, especially those with high volume and low value cases. India has seen substantial growth in the volume of online transactions over the past half-decade, no other place would be more convenient to embrace ODR as an effective dispute resolution mechanism and thus introduce a rapid and fair dispute resolution system.
Tools of ODR
Online dispute resolution can be viewed as an online equivalent of ADR, since it primarily involves the use of negotiation, Mediation, or conflict resolution arbitration.
Synchronous ODR is a conflict settlement system in which the parties communicate with each other in real time using different applications for video conferencing. Asynchronous form is where communication is not carried out in real-time, but via email or other such applications. Asynchronous form is where communication is not carried out in real-time, but via email or other such applications.
Online Mediation is proving to be the most effective method of conflict resolution, with almost 70% of ODR sites using the same to draw a conclusion. Online mediation typically begins with sending an email to parties containing basic information about the proceedings followed by virtual meetings to be held in chat rooms. Electronic arbitration is a less common electronic dispute resolution tool but to some degree it covers up the procedure. Every practicable ODR method is unique and efficient to itself and the beauty is that it can be tailored to the parties' needs.
Platform of ODR
Recently, a change in the pattern of dispute resolution can be identified as more and more ODR platforms have become operational in the world, making it easier for many national and international companies to settle particular disputes. Such ODR systems have made the conflict resolution process simpler by integrating the already developed ADR process with cutting edge technology, making the process completely practical and time-consuming.
CADRE, or Alternate Dispute Resolution Center Excellence, is an ODR website-based platform. First, one party approaches the platform which contacts the other party afterwards. If both parties agree, an arbitrator will be appointed and intimations will be sent by e-mail or WhatsApp. The parties normally don't meet face to face but make electronic contact via video calls. The legally binding decisions come within 20-25 days of time.
CADRE has settled tenant and landlord conflicts for NestAway, an online rental company.
SAMA is another ODR platform facilitating easy access to high-quality ADR service providers and helping people resolve online disputes. ICICI Bank uses SAMA as an ODR forum to settle almost 10,000 conflicts with values that go up to INR 20 lakh. CODR or Online Dispute Resolution Center places itself as an organization that provides end-to - end electronic case management.
AGAMI is yet another non-profit ODR platform which aims to create a better law and justice system by providing time-efficient and feasible methods of dispute resolution.
Conclusion
Globally, when E-bay and Paypal began settling their conflicts online, ODR witnessed a boom in e-commerce business. Countries such as the U.S.A, China , Brazil and several nations of the European Union have already implemented the ODR system by establishing their own forums for resolving conflicts resulting from e-commerce transactions. Millions of disputes have already been successfully dealt with without ever filing a single case in a typical judge. It is a proven fact that technology is improving with time and technology being the main ingredient of various ODR methods, it is certain that new and more desirable techniques will come up with ODR.
ODR is still in its infancy stage in India but it's only a matter of time before ODR is introduced in India on a wide scale. The electronic form of dispute resolution attempts to enable new possibilities that were previously unavailable, such as the virtual simultaneous presence of all parties without the need for personal attendance at a given time and place. With 4.5 million cases pending in high courts, 31 million cases pending in lower courts and 350,000 backlogs in the top five central courts, there is no question that we need more and more ODR outlets and that we need to come to the rescue. Easy and successful ODR structures have the ability to become common conflict resolution systems and their adoption can not be called into doubt. ODR will not only act in the near future as a forum for the rapid dismissal of cases but also as an avenue of work for thousands of arbitrators or advocates.
Tools of ODR
Platform of ODR
Conclusion
BY : Sunaina Jain