Back
Latest News
CVLC Three Carrier Corp v Arab Maritime Petroleum Transport Company: The English Commercial Court's guidance on Arbitration Appeals on Legal Grounds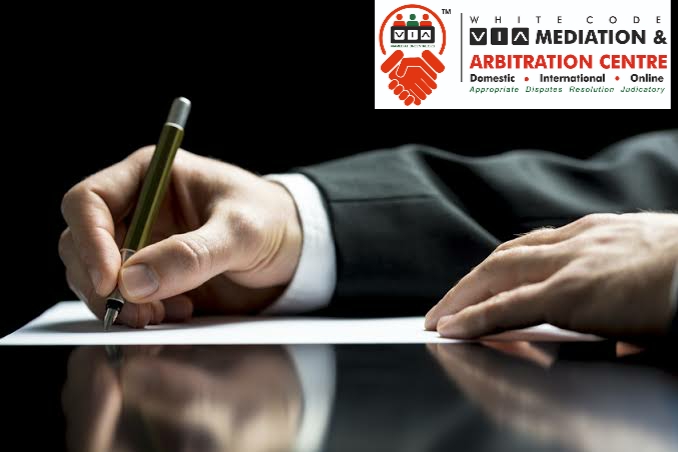 CVLC Three Carrier Corp v Arab Maritime Petroleum Transport Company: The English Commercial Court's guidance on Arbitration Appeals on Legal Grounds
Introduction
CVLC Three Carrier Corp & Anor v Arab Maritime Petroleum Transport Company [2021] EWHC 551 (Comm) is a rare instance of consistent efforts under section 69 of the Arbitration Act 1996. Section 69 permits parties to arbitration in England and Wales to appeal to law arising from the arbitral decision to the English courts. The parties might renounce their right to appeal under this clause, and specific institutional regulations, such as the LCIA and ICC Rules, expressly prohibit this right. The right to appeal is subject to rigorous requirements, even if the parties have not agreed to it. Applicants must get the Court's specific authorization to continue. The judgment in CVLC by the English Commercial Court contains an incisive examination of the essential concepts and practical instructions on how section 69 is implemented in practice.
Background
The fundamental arbitration originated from two similar functional charter parties between CVLC Three Carrier Corp and CVLC Four Carrier Corp (Owners) and Al-Iraqi Shipping Services and Oil Trading (Owners). Arab Maritime Petroleum Transport Company (AMPTC) had guaranteed the Charterer's payment obligations as primary obligor through letters of guarantee issued to the Owners.
The Owners attempted to detain a vessel held by AMPTC as security for their claims under the assurances following alleged breaches by the Charterer. AMPTC filed an emergency application with the single arbitrator, asking a ruling that the guarantees included an implicit provision that the Owners would not seek "additional security" in connection with the matters covered by the guarantees. According to AMPTC, this implied provision barred the Owners from seizing AMPTC's vessel under the assurances. The arbitrator determined that such an implicit provision existed and that the Owners were in violation of it.
Because of the urgency of the application, no evidence could be presented or disputed, leaving the arbitrator unable to make any factual conclusions. Instead, he relied on the wording of the assurances to conclude that a term had to be inferred. The letters of guarantee, in particular, were issued "in consideration of" the charter party contracts, according to the arbitrator. He said that this phrasing implied that the Owners must have deemed the letters of assurance to give enough security since the charter parties would not have been completed otherwise. As a result, the arbitrator issued two judgments, one of which made the desired declaration, and the other held the Owners responsible for damages, interest, and costs.
Held
The English Commercial Court held that:
The Court can reformulate the question of law under appeal to ensure that it represents a point of law established by the tribunal.
Once permission to appeal has been granted, the Court will be hesitant to reverse its previous decision and do so only in exceptional circumstances.
If the appeal is successful, the Court has the power to vacate an arbitral verdict without remanding the case to the tribunal.
(This Article Does Not Intend To Hurt The Sentiments Of Any Individual Community, Sect, or Religion, Etcetera. This Article Is Based Purely On The Authors Personal Views And Opinions In The Exercise Of The Fundamental Right Guaranteed Under Article 19(1)(A) And Other Related Laws Being Force In India, For The Time Being. Further, despite all efforts made to ensure the accuracy and correctness of the information published, White Code VIA Mediation and Arbitration Centre Foundation shall not be responsible for any errors caused due to human error or otherwise.)
CVLC Three Carrier Corp & Anor v Arab Maritime Petroleum Transport Company [2021] EWHC 551 (Comm) is a rare instance of consistent efforts under section 69 of the Arbitration Act 1996.
The fundamental arbitration originated from two similar functional charterparties between CVLC Three Carrier Corp and CVLC Four Carrier Corp (Owners) and Al-Iraqia Shipping Services and Oil Trading (O
If the appeal is successful, the Court has the power to vacate an arbitral verdict without remanding the case to the tribunal
BY : Muskaan Rawat