Back
Latest News
Damont Developers Pvt. Ltd. v. BRYS Hotels Pvt. Ltd.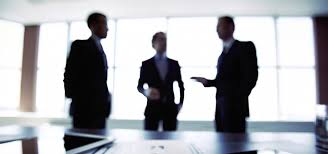 Damont Developers Pvt. Ltd. v. BRYS Hotels Pvt. Ltd.
Facts of the Case
An MOU was formed on 17th September 2016. An Arbitration clause was mentioned in Clause 10(e) of the MOU. The petitioner, Damont Developers Pvt. Ltd. invoked this arbitration clause. He suggested the name of a retired Supreme Court Judge in the capacity of a sole arbitrator. The respondents, BRYS Hotel Pvt. Ltd. were opposed to conducting Arbitration proceedings. They did not consent to appoint an arbitrator either. The petitioner contended that the appointment of the arbitrator was carried out under Section 11(6) of the Arbitration and Conciliation Act, 1996.
Issues of the Case
Section 11(6) of the Arbitration and Conciliation Act, 1996 is applied in case of an issue relating to appointment procedure. Sub-Clause 1 of the section states that the party has failed to act as required under the appointment procedure. Here the issue arises where the said section is valid or not. The validity of the appointment procedure and whether Arbitration proceedings may take place or not depends on the validity of the Arbitration clause and Memorandum of Understanding between the parties.
Clause 11(e) of the Memorandum of Understanding mentions that Arbitration will be the first resort in case of a dispute between the parties. But is the clause valid? To prove the validity of the clause, the Memorandum of Understanding must be proved to be valid and enforceable. If the same is valid, then the respondent will be legally bound to continue with the Arbitration Proceedings in order to resolve the said dispute.
Prerequisites for a valid MOU are:
A Memorandum of Understanding falls under the ambit of the Indian Contract Act, 1872. It must be formed in a manner it makes the intention of both parties to work together apparent. There must be a clear indication that both parties are being bound together by the Memorandum of Understanding. Moreover, a Memorandum of Understanding containing clauses involving monetary value and exchange must be registered for it to be legally enforceable. Unregistered Memorandums of Understanding which contain clauses for monetary exchange are not considered to be valid in India.
The judgment of the Case
The Hon'ble High Court of Delhi of 7th March of 2019 stated that there is a valid Arbitration Agreement between the parties. Section 11(6A) of the Arbitration and Conciliation Act states that the Court must only concentrate on the validity of the Arbitration Agreement. The payment of stamp duty and other information will be considered by the Arbitrator.
This Article Does Not Intend To Hurt The Sentiments Of Any Individual Community, Sect, Or Religion Etcetera. This Article Is Based Purely On The Authors Personal Views And Opinions In The Exercise Of The Fundamental Right Guaranteed Under Article 19(1)(A) And Other Related Laws Being Force In India, For The Time Being.
Section 11(6) of Arbitration and Conciliation Act, 1996
Damont Developers Pvt. Ltd. v. BRYS Hotels Pvt. Ltd
Arbitration
BY : Shuchita Ray