Back
Latest News
#DisputeResolutionInTimesOfCorona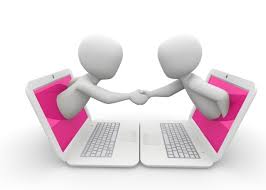 #DisputeResolutionInTimesOfCorona
'Work from home' and 'Learn from Home' has become the current norm for companies and students around the world in the midst of the Coronavirus pandemic. A similar welcome has been given to the imminent danger of mass infections in India, too. The case is no different for Indian courts. In a bid to counter the spread of COVID-19, the Supreme Court said it would allow court proceedings through video conferencing, amongst other things. The pandemic, though, came as a jolt to the judiciary, bringing it to a halt. But in these testing times, consistent operation of the courts is necessary.
As the National Judicial Data Grid, that monitors pendency of cases in Indian courts, reflects a whopping 32 million pending cases So in the times #WorkfromHome, why not #SolveDisputesfromHome
Therefore, courts are now turning towards technology and Alternative Dispute Resolution so as to devise a system that can address the current as well as pending methods efficiently and conveniently. Coronavirus pandemic can be seen as a specific scenario immensely important for the development of online justice systems. Since the courts have no other recourse for dispute resolution, online methods can be improvised and subsequently analyzed by the ADR institutions and judiciary.
Online Dispute Resolution, or ODR, is a conflict resolution division that promotes dispute resolution using Info and Communication Technology. This is the current equivalent to processes for alternative dispute settlement, such as mediation, arbitration, negotiation, or a combination of either two or three. This new approach allows disputing parties the right to determine how they want to resolve their conflicts, and the use of technology promotes the whole process, making it simple, cost-effective and reliable.
In India, its use is at a nascent stage and is starting to gain prominence day by day. A joint reading and interpretation of the statutes concerning evidence, technology, and dispute resolution, not only make ODR technically and legally feasible but also helps overcome jurisdictional issues, eliminate geographical barriers, automate administrative tasks and enhance professional productivity.
Some recent efforts towards
Recently, the Supreme Court of India in a suo motu writ petition took note of the observations in Meters and Instruments Private Limited vs Kanchan Mehta, that it is important to allow the use of new technology not only for paperless courts but also to reduce overcrowding of courts. Categories of cases that can be partly or completely resolved 'online' without the physical presence of the parties need to be addressed through simplifying procedures in which deeply contested issues are not needed to be determined.
India's President Ram Nath Kovind and Chief Justice SA Bobde stressed the adoption of mediation as a tool for the settlement of conflicts and the inclusion of artificial intelligence in judicial processes.
Bringing focus to the environmental impact of the traditional judicial operations, 11 billion sheets of paper are used every year in Indian courts. The green cost to this is 1.3 million trees and 109 billion liters of water every single year.
The Supreme Court Advocates on Record Organization is providing an online Mediation Skills course to be run via online video platforms such as Zoom. The Course is free of charge. The five-day online course in Mediation Skills will be conducted through the Video Conferencing Application.
Several other initiatives can be concocted. With almost all of the legal practitioners, academicians, policy-makers, legal experts, learned judges and advocates contained within their four walls, these legal minds can 'work from home' so that some finest ideas or legislations promoting systematic ODR can see the daylight.
ADR
CoronaVirus Pandemic
Online judiciary
BY : Udbhav Bhargava