Back
Latest News
International Commercial Arbitration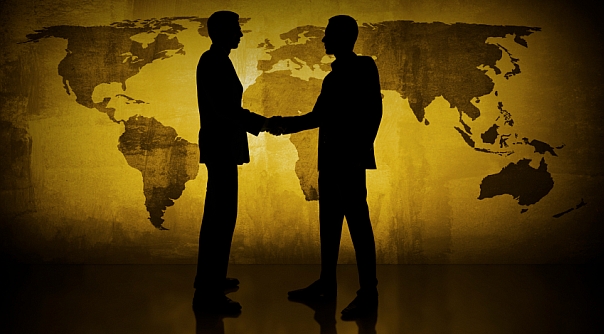 Arbitration in India is governed by the Arbitration and Conciliation act of 1996. Part one of the act deals domestic arbitration, part two deals with the enforcement of foreign awards and part three deals with conciliation.
International Commercial Arbitration
Section 2(1)(f) of the act defines International Commercial Arbitration as a legal relationship which must be considered commercial, where either of the parties is a foreign national or resident, or is a remote corporate body or is an organization or a group of individuals whose focal administration or control is in foreign hands. So, a dispute if followed in accordance to the Indian laws with an arbitration seat in India, but if it involves foreign parties it is considered as foreign arbitration. If the arbitration proceedings takes place in India involving foreign parties it comes under part one of the act. In case if international commercial arbitration is held then part two of the act is applied.
Advantages on International Commercial Arbitration
Enforceability- the awards on International Commercial Arbitration can be enforceable under any of the conventions, such as the New York Convention or the Geneva Convention and etc. the awards will be enforceable in any countries which are parties of a particular convention.
Speed- since International Commercial Arbitration is a form of private dispute resolution system; the process is faster than normal litigation.
Choice- in International Commercial Arbitration the parties are given the choice of arbitrator, arbitral tribunal and arbitral rules. The parties can decide the rules that are going to be governing the arbitration proceedings.
Language- the parties are free to decide upon any language which is confortable to both the parties.
Confidentiality- international Commercial Arbitration is completely confidential. This ensures that no information is leaked to the general public, which might affect the business.
Disadvantages of International Commercial Arbitration
Lack of coercive powers- the arbitrators do not have complete powers compared to courts. These powers include the attendance of witness, control over the party's assets and etc.
Multiparty disputes- only the parties' involved in the arbitration agreement can be a part of the process, there cannot be interference of third parties.
There are two different tools relating to International Commercial Arbitration: primary sources and secondary sources.
Primary sources include:
Treaties
National laws
Arbitration rules
Arbitral award
Secondary sources include:
Books and treaties
Arbitration Law Yearbooks
Law journals
Practice guides
Newsletters and related publications
Introduction
Advantages and Disadvantages of international Commercial Arbitration
Sources of International Commercial Arbitration
BY : Akshaya K