Back
Latest News
PERMANENT LOKADALAT IN TELANGANA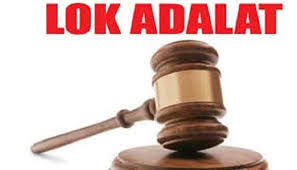 From types of Lokadalat, one type is Permanent Lok Adalat. It is organized under Section 22-B of The Legal Services Authorities Act, 1987. Generally, Permanent Lok Adalats had been set up as permanent bodies.
Permanent Lok Adalat is a Public Utility Service of Legal Services Authorities Act. It is a process that involves pre-litigation, conciliation, and settlement. Permanent Lok Adalat consists of a Judicial Officer who is working as District Judge and other members have experience in Public Utility Service. Permanent Lok Adalats deal with cases pertaining to the following public utility Services at the Pre-litigation stage.
i) Transport services by air, road or water

ii) Postal, telegraph or telephone service
iii) Power supply, light and water to public by any establishment; or
iv) The public system of conservancy or sanitation; or

v) Service in hospital or dispensary; or

vi) Insurance service, banking services, financial services
vii) Public Distribution Services
viii) Schemes like NREG (declared as Public Utility Services vide GO.Rt.No.293, Law (LA & J Home Courts, A1) Department, and dated 3-2-2009.
xi) Educational Institution (Declared as Public Utility Services Vide GO.No.417 Dated 14-2-2016

x) Real Estate Service and housing (Declared as Public Utility Services Vide GO.No.417 Dated 14-2-2016.

xi) Aadhaar card, BPL card, ration card, voter ID issues.
Any party having a dispute first files it in any of the courts, after making an application in permanent Lok Adalat. Permanent Lok Adalat does not have jurisdiction of non-compoundable cases and even in the case where the value of the property exceeds RS.1 Crore.
After making an application in permanent Lokadalat than no party will invoke the jurisdiction of any Court of the same dispute. In permanent Lokadalat and the Lokadalat system, there is no fee required to be paid for settlement of cases. Permanent Lok Adalat can make an award either on merit or on the terms of the settlement agreement. The Award of the Permanent Lok Adalat will be final and binding on all the parties. Award of the Permanent Lok Adalat will be said as a decree of a Civil Court.
Permanent Lok Adalats are being set up in a step by step manner like phase manner. There are six 6 Permanent Lok Adalats that are set up in the first phase at the following places and are functioning in the premises of Nyaya Seva Sadan in the District Court premises of the District Concerned.
HYDERABAD

KARIMNAGAR

ADILABAD

NIZAMABAD

RANGA REDDY

WARANGAL
This type of system consists of a Chairman with two members for providing a compulsory pre-litigation mechanism for conciliation and settlement of cases relating to Public Utility Services like transport, postal, telegraph, etc. Even if the parties fail to settle, the Permanent Lok Adalat gets jurisdiction to decide the dispute. The dispute does not relate to any offense.
The basic features of a permanent Lokadalat are identical to Lok Adalat. Even though there are some modifications made in it. The key difference between permanent Lokadalat and Lokadalat is; a Lokadalat is only summoned occasionally and not daily, a permanent Lokadalat is operational throughout just like any other court or tribunal.
lokadalat
telangana
permanent
BY : Dhatri Shukla