Back
Latest News
Oriental Insurance Co. Ltd. and another v. Dicitex Furnishing Limited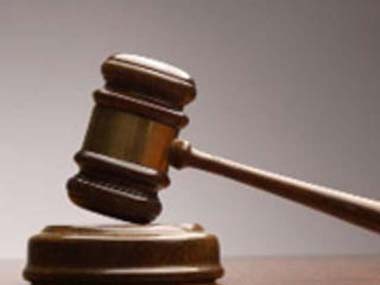 Dicitex applied to the High Court for engagement of an arbitrator under the arbitration clause of the fire indemnity policy it had taken from Oriental Insurance. Oriental resisted the application in contention that there was no arbitral dispute as Dicitex had signed an expulsion voucher and conventional the amount accessible, thus, suggesting accord and approval.
The High Court allowed Dicitex's application and Oriental took the matter to the Supreme Court, which examined the facts of the case, the law on accord and satisfaction, and upheld the appointment. Its reasons were as follows: –
Court's jurisdiction to examine whether a dispute is arbitral, in the circumstance of no opposition certificates or expulsion vouchers, was examined in National Insurance Co. Ltd. Boghara Polyfab Pvt. Ltd., (2009) 1 SCC 267 (2-judge bench) for the first time. No law of universal application was indicated in Boghara.
Proposition (iii) of the conclusions recorded in Boghara. The conclusions in Boghara put out the circumstances where discharge is under economic compulsion, which the court held will not bar arbitration. Envision compulsion or intimidation on account of withholding of payments due. The court in more places than one renowned that an aggrieved party can be the casualty of economic intimidation.
No doubt, succeeding judgments which followed it were in the framework of the facts as were accessible to the court.
Despite the fact that the pleadings in application under Section 11(6) are feeble, there is matter to show Dicitex constantly expressed a accusation as to the spontaneous nature of the discharge voucher. Pleading under Section 11 is not decisive. At this stage, therefore, the court, which is mandatory to ensure that an arbitral dispute exists, has to be prima facie influenced about the authenticity or reliability of the plea of coercion? They must be finally determined in arbitration.
HELD:
The Apex Court held that if a party which has executed the discharge agreement or discharge voucher, alleges that the implementation of such document was on explanation of fraud/coercion/undue influence practiced by the other party, and if that party establishes the same, then such discharge voucher or agreement is rendered null and void and cannot be acted upon and therefore, any dispute raised by such party would be arbitral. Additional, it was held that the court which is requisite to ensure that an arbitral dispute exists, has to be prima facie persuaded about the authenticity or trustworthiness of the plea of coercion; it cannot be too fastidious about the nature of the plea, which unavoidably has to be completed and recognized in the substantive proceeding. It was pragmatic that if the court were to take a opposing approach and minutely scrutinize the plea and judge its trustworthiness or sensibleness, there would be a risk of its denying a discussion to the applicant altogether, because dismissal of the application would cause to be the finding final, thus, precluding the claimant of its right even to approach a civil court.
Section 11 of Arbitration and Conciliation Act
Supreme Court Judgment Dated- 13 November 2019
Section 11 of Arbitration and Conciliation Act
Civil Appeal No. 8550 of 2019
Supreme Court Judgment Dated- 13 November 2019
BY : Umang Yadav