Back
Latest News
M/s Dharmaratnakara Rai Bahadur v. M/s Bhaskar Raju & Brothers, 2020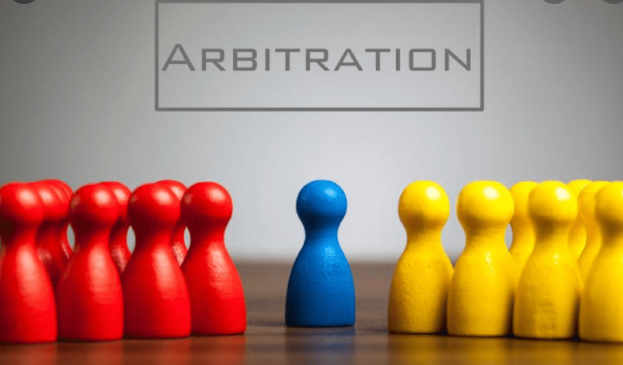 M/s Dharmaratnakara Rai Bahadur v. M/s Bhaskar Raju & Brothers, 2020
Court: Supreme Court of India
Coram: Hon'ble The Justice, B.R. Gavai, Surya Kant
Date of Judgement: 14th february 2020
Appellants: M/s Dharmaratnakar Rai Bahadur Arcot Narainswamy, Mudaliar Chattram & Other Charities and Ors.
Respondents: M/s Bhaskar Raju & Brothers and Ors.
Facts of the Case:
M/s Dharmaratnakara Rai Bahadur, the appallent number 1 is a registered charitable trust which owns land. It intended to develop the land owned by them. An offer to develop the land made by M/s Bhaskar Raju & Brothers, the respondent number 1. Subsequently negotiations took place and a lease agreement was signed on 31st may 1996 between the appellant number 1 and the respondent number 1 lesse. On 12th March 1997, the parties formed and signed another lease deed.
The appellant contended that the respondent did not pay any amount of the security deposit and that the respondent delayed the execution of the projects. Due to the aforementioned dispute, appellant number 1 filed a suit before City Civil Court at Bangalore. The Court passed an interim order to maintain the status quo. After more than two years of participating in the suit proceedings, respondent number 1 and 2 invoked the arbitration clause in the lease deeds dated 31st may 1996 and 12th march 1997. A petition under Section 11 (6) of the Arbitration and Conciliation Act was filed by respondent number 1 and 2 before the Karnataka High Court.
Appellants objected to the aforementione petition and stated that the lease deed of 31st May 1996 was unsufficiently stamped and must be impounded under Section 33 of the Karnataka Stamps Act, 1957. The Hon'ble High Court referred the matter to the Registrar (Judicial). The Registrar (Judicial) via detailed report directed Respondent number 1 and 2 to pay the deficit amount and the penalty amounting to Rs. 1,01,56,388. The respondents filed objections to the report.
The High Court, without considering the report passed the impunged order, thereby permitting the petition under Section 11(6) of the Arbitration and Conciliation Act, 1996.
Issue of the Case: Whether an arbitration clause of a lease deed that has been insufficiently stamped can be relied upon by the court for appointing an arbitrator.
Judgement of the Case:
The Supreme Court stated that neither of the two lease deeds have been registered or sufficiently stamped. Moreover, the respondents haven't paid the deficient stamp duty and penalty.
The Hon'ble Court stated that the lease deed which consists of the arbitration clause was insufficiently stamped and hence can't be relied upon. Therefore, the appeal was allowed and High Court's order was set aside.
This Article Does Not Intend To Hurt The Sentiments Of Any Individual Community, Sect, Or Religion Etcetera. This Article Is Based Purely On The Authors Personal Views And Opinions In The Exercise Of The Fundamental Right Guaranteed Under Article 19(1)(A) And Other Related Laws Being Force In India, For The Time Being.
M/s Dharmaratnakara Rai Bahadur v. M/s Bhaskar Raju & Brothers, 2020
Supreme Court
Arbitration
BY : Shuchita Ray, 3rd year B.B.A., L.L.B. (Hons.), Narsee Monjee Institute of Management Studies