Back
Latest News
Types of Arbitration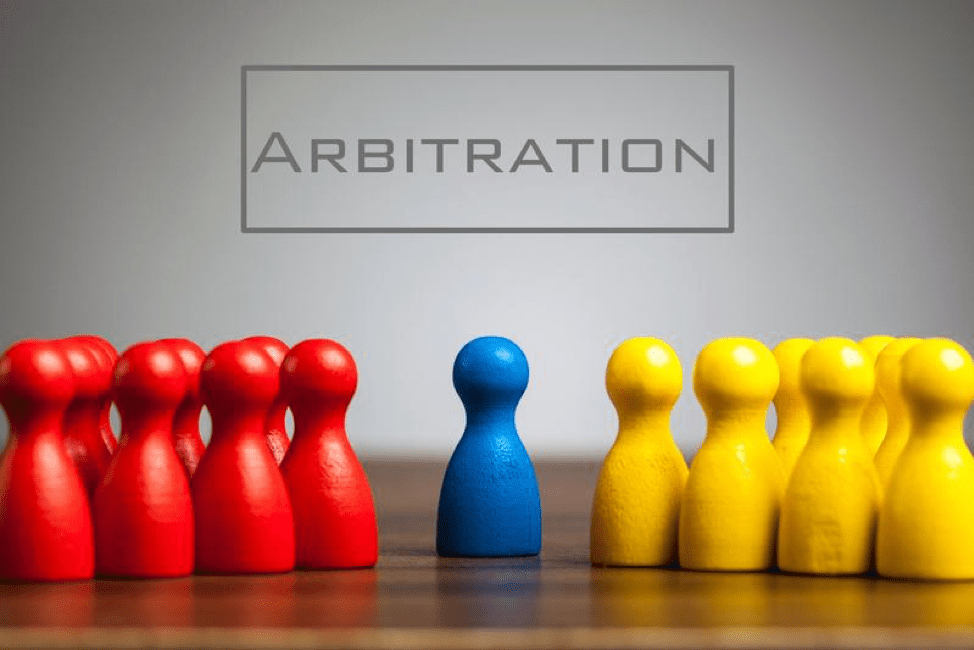 DOMESTIC ARBITRATION
Section 2(2)(7) of the Arbitration and Conciliation Act, 1996 defines "domestic arbitration". Domestic arbitration is when the arbitration takes place in India and according to Indian substantive and procedural law.
INTERNATION ARBITRATION
International arbitration the arbitral proceeding takes place within or outside India, containing elements which are foreign in origin in relation to the parties or subject of the dispute. The arbitral proceeding is fulfilled even if one of the parties is domiciled outside.
INSTITUTIONAL ARBITRATION
When the arbitral proceeding is conducted by any institution recognised under the Arbitration and Conciliation Act then it is considered to be institutional arbitration. Each institution has a unique set of rules and regulations for conducting the arbitral proceedings. One of the main advantages of institutional arbitration is that you are provided with a list of qualified arbitrators to choose from.
AD HOC ARBITRATION
If the parties decided that they themselves and agree upon an arbitrator, it is called as institutional arbitration. Ad hoc arbitration might include both domestic and international arbitration. It is just that the rules of the arbitral proceedings are not accordance with rules of any institution. In this type of arbitration they parties are allowed to come up with their own set of rules and regulations. The number of arbitrators to be appointed in India is followed by the Arbitration and Conciliation act, 1996. In India, The parties are free to agree upon a procedure for the appointment of the arbitrators. In case of three arbitrators, each party has to appoint one arbitrator and they have to appoint a third arbitrator who shall be the presiding arbitrator. In case either the parties or the two arbitrators fail to appoint an arbitrator within 30 days, then upon the request of the parties, the Supreme Court or the High Court or any person or institution designated by the courts shall appoint one. The designation of a person or institution by the Supreme Court or the High Court may be considered as a delegation of judicial powers.
FAST TRACK ARBITRATION
Section 29B of the Arbitration and Conciliation act, 1996 talks about fast track arbitration. In fast track arbitration, the arbitral tribunal consists of a sole arbitrator who shall be chosen by the parties. The award should be awarded within six months from the date the appointment of the arbitrator.
Introduction
Domestic and International Arbitration
Institutional and Ad Hoc Arbitration
BY : Akshaya K