Back
Latest News
2021 Amendment of the Arbitration and Conciliation Act, 1996.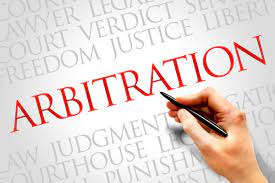 The 2021 Arbitration and Conciliation (Amendment) Act, 1996, was passed by the Central government on March 11th, 2021, and it came into effect on November 4th, 2020. The Amendment repealed the Arbitration and Conciliation (Amendment) Ordinance 2020. Following are the significant things that were brought in by the Arbitration and Conciliation (Amendment) Act, 2021:
Section 36 of the Act has been extended to include that the court shall stay the award unconditionally, in cases where it is prima facie made out that the (a) the arbitration agreement or contract which is the basis of the award; or (b) the making of the award, was induced or affected by fraud or corruption. This is deemed effective from 23rd October 2015.
Section 43J of the Act has been substituted, and the new section states that the regulations shall specify the qualifications, experience and norms for accreditation of arbitrators.
Schedule VIII of the Act has been omitted.
The Eighth Schedule provided for general norms that would apply to an arbitrator for accreditation, such as:
an arbitrator shall be a person of the public reputation of fairness, integrity, and capable of applying objectivity in arriving at a settlement of disputes;
an arbitrator must be impartial and neutral and avoid entering into any financial business or other relationship that is likely to affect impartiality or might reasonably create an appearance of partiality or bias amongst the parties;
an arbitrator should avoid any potential conflict; and
an arbitrator should be capable of suggesting, recommending or writing a reasoned and enforceable arbitral award in any dispute which comes before him for adjudication.[1]
As may be evident, the Eight Schedule was extensive in its stipulation of standards for arbitrators. The 2019 Amendment was, however, critiqued precisely due to the introduction of such norms as they were deemed to be quite restrictive and contrary to the nature of arbitration itself, which has always been intrinsically associated with party autonomy. In addition, it was noted that the 2019 Amendment left no room for qualified foreign professionals to be appointed in India-seated arbitrations, which would heavily compromise the freedom of parties to opt for arbitrator(s) of their choice.
[1] The Eighth Schedule, Arbitration and Conciliation (Amendment) Act, 2019.
This Article Does Not Intend To Hurt The Sentiments Of Any Individual Community, Sect, Or Religion Etcetera. This Article Is Based Purely On The Authors Personal Views And Opinions In The Exercise Of The Fundamental Right Guaranteed Under Article 19(1)(A) And Other Related Laws Being Force In India, For The Time Being. Further, despite all efforts made to ensure the accuracy and correctness of the information published, White Code VIA Mediation and Arbitration Centre shall not be responsible for any errors caused due to human error or otherwise.
2021 Amendment
3 major changes
schedule 8 was removed
BY : Vanshika Gupta