Back
Latest News
Indian Parties Can Now Choose a Foreign Arbitral Seat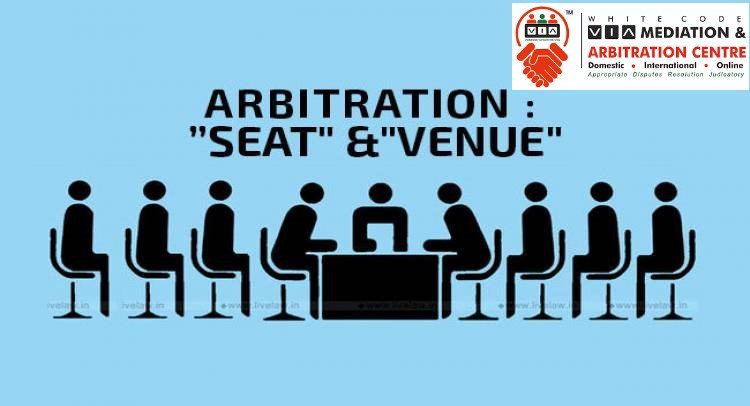 Indian Parties Can Now Choose a Foreign Arbitral Seat
INTRODUCTION
For Dispute resolution, a foreign seat of arbitration is generally preferred by the multinational subsidiaries incorporated in India. However, the parties who were willing to choose the foreign seat of arbitration got discouraged due to the ambiguity of whether two or more Indian parties can nominate a foreign seat and will they be able to obtain interim relief from the courts in India. These ambiguities got resolved in a recent Judgement of PASL Wind Solutions Private Limited v. GE Power Conversion India Private Limited (PASL) on 20 April 2021. The supreme court of India elucidated that two Indian parties can choose a foreign (non-Indian) seat of arbitration. Parties to such foreign seated arbitrations will be able to obtain interim relief from the Indian courts.
COURTS PROCEEDINGS
There were two Indian parties involved in this case, PASL and the arbitration agreement was there in these two Indian parties only with the allocated seat of Zurich. The Supreme Court held part two of the arbitration and conciliation act have seat oriented provisions instead of party-oriented. Thus the two Indian parties have the autonomy to choose a neutral forum for dispute resolution in India or a foreign state.
The Supreme Court ruled that Section 2(2) includes all arbitrations seated outside India, including Part II arbitrations. Therefore, provisions concerning interim measures, taking assistance of the Court, and appeals shall apply to such foreign awards.
The proviso to Section 2(2) applies if- [A.] there is no agreement to the contrary, and [B.] an arbitral award made or to be made in such place (outside India) is enforceable and recognised under Part II. As the proviso does not stipulate whether the "agreement to the contrary" must be an express or implied one, this is bound to be litigated. One view is that choice of a foreign seat per se implies recourse to Indian courts except for recognition and enforcement purposes. Another view is that such an agreement must be explicit. That is, the agreement must state something like, "the Parties agree that recourse to courts in India shall not be available except for recognition or enforcement". However, the High Courts at Bombay and Delhi have taken the view that parties cannot be said to have impliedly excluded the applicable Part I provisions merely by choosing a foreign seat.
Indian parties should designate a foreign seat that is a signatory to the New York Convention and is recognised territory by the Government of India. Section 9 interim reliefs may be sought only if Part II applies to the award. If the award is not enforceable and recognisable under Part II, there would be no cause to grant interim measures.
The Supreme Court observed that if the dispute pertains to transactions concluded in India and breach thereof, the substantive law of India will be applied by the arbitrator following the conflict of law rules of the country in which the arbitration takes place. Even otherwise, a ground may be made out under Section 48 that enforcement of the foreign award would be contrary to the public policy of India. Suppose on the facts of a given case. It is found that two Indian nationals have circumvented a law about India's fundamental policy. In that case, such foreign award may then not be enforced under Section 48(2)(b).
CONCLUSION
In a nutshell, the court seems to have left open the possibility for two Indian parties who have chosen a foreign seat also to choose a foreign substantive law to govern their foreign seated arbitration, notwithstanding that the proceedings may not otherwise qualify as an "international commercial arbitration." Parties who choose a foreign law and a foreign seat should, however, keep in mind that any such choice should not be designed to circumvent the public policy of India. If so, the losing party may argue that an award rendered in such a proceeding can be set aside on public policy grounds. The Supreme Court's emphasis in the PASL case on party autonomy, however, appears that such a challenge should be challenging to make.
This Article Does Not Intend To Hurt The Sentiments Of Any Individual Community, Sect, Or Religion Etcetera. This Article Is Based Purely On The Authors Personal Views And Opinions In The Exercise Of The Fundamental Right Guaranteed Under Article 19(1)(A) And Other Related Laws Being Force In India, For The Time Being. Further, despite all efforts made to ensure the accuracy and correctness of the information published, White Code VIA Mediation and Arbitration Centre shall not be responsible for any errors caused due to human error or otherwise.
Indian Parties Can Now Choose a Foreign Arbitral Seat
PASL Wind Solutions Pvt Ltd v. GE Power Conversion India Pvt Ltd: The Indian Supreme Court Clarifies that Two Indian Parties Can Choose a Foreign Arbitral Seat
court proceedings
BY : Aakrashi Jain