Back
Latest News
Constitutional background of ADR at glance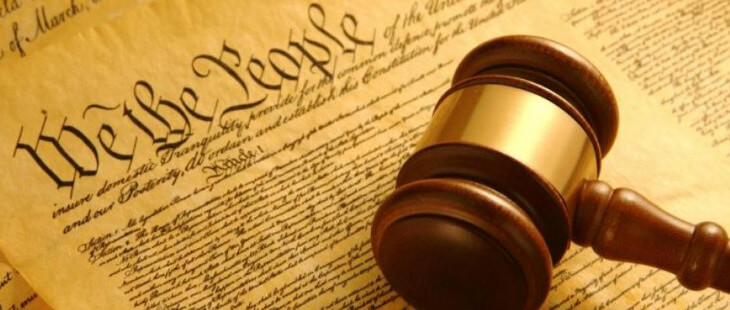 Constitutional background of ADR at a glance
K. Ramaswamy J, while delivering his keynote address at Law minister's conference, at Hyderabad, on Saturday, 25 November 1975, stated, "It is settled law that free legal aid to the indigent persons who cannot defend themselves in a court of law is a Constitutional mandate under Articles 39-A and 21 of the Indian Constitution. The right to life is guaranteed by Article 21."
The law has to help the poor who do not have means, i.e. economic means, to fight their causes.
Indian civilisation put at about 6000 years back, at the dawn of civilisation (i.e. the age of Vedas), when habitation was growing at river banks, was devoid of urbanisation, where the Creator was presumed to be the head of humanity. With the dawn of industrialisation, a man walking into orderly society, State and nation, dependence on law for orderly conduct gained momentum. Then came on the horizon the social dispute resolution mechanism. With Indian Courts piling up cases for the millennium (in the indigenous system, which was cheap and quick), alternative dispute systems had to be found. Thus, this system took birth. Once the dispute was resolved, there was no further challenge.
The Constitutional mandate rescue operation began with V.R. Krishna Iyer J and P.N. BHAGWATI J's Committees' report. The weaker section thus became enabled to approach law courts, right from Munsif Courts to the Supreme Court. The CILAS (Committee for the Implementation of Legal Aid Services) also came on to the scene and initiated solving civil disputes in non-legal fora and non-formal fora.
Based on this, States adopted (through State Legal Aid and Advice Boards) Lok Adalats and Legal Aid Camps, Family Courts, Village Courts, Mediation Centres, Commercial arbitration, Women Centres, Consumer Protection Forums, etc. which are but various facets of effective Alternative Disputes Resolution systems.
The soul of good government is justice to the people. Our Constitution, therefore, highlights triple aspects of Economic Justice, Political Justice and Social Justice.
This requires creating an ultra-modern disseminating infrastructure and human resources; sympathetic and planned; the need for new judicare technology and models; and remedy oriented jurisprudence- P.N. Bhagwati on creating an adequate and effective delivery system of justice.
This Article Does Not Intend To Hurt The Sentiments Of Any Individual Community, Sect, Or Religion Etcetera. This Article Is Based Purely On The Authors Personal Views And Opinions In The Exercise Of The Fundamental Right Guaranteed Under Article 19(1)(A) And Other Related Laws Being Force In India, For The Time Being. Further, despite all efforts made to ensure the accuracy and correctness of the information published, White Code VIA Mediation and Arbitration Centre shall not be responsible for any errors caused due to human error or otherwise.
Constitutional background of ADR at glance
Constitutional background of ADR at glance
Constitutional background of ADR at glance
BY : Aakrashi Jain