Back
Latest News
PRC Companies in International Arbitration (Series 1): Introduction and Background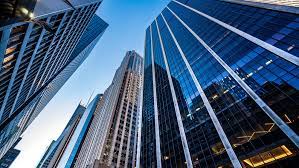 PRC Companies in International Arbitration (Series 1): Introduction and Background
Introduction
With the rapid development of China's national economy, more and more PRC companies will enter occasional disputes with foreign partners in international business dealings. Depending on their bargaining positions during contract negotiations, the parties might choose to arbitrate in Hong Kong as a dispute resolution provision. On the one hand, Hong Kong, as part of China, is attractive to PRC companies due to its geographical convenience and understanding of socio-cultural relations with the Mainland; on the other hand, foreign enterprises find Hong Kong's legal system mature and its use of common law preferable. This is also a reason why arbitration proceedings in Hong Kong have involved more PRC companies in turn.
This series intends to address some common questions and misunderstandings PRC companies may encounter when facing arbitration proceedings in Hong Kong and put forward some feasible solutions for consideration. Topics will include
(i) Brief Background about International Arbitration;
(ii) Arrangement on Interim Measures between Hong Kong and PRC
(iii) Costs in arbitration;
(iv) Third-party Funding;
(v) Costs ordered in arbitration;
(vi) Selection of arbitrators; and
(vii) How to enforce arbitral awards.
What is international arbitration?
In modern commerce, PRC Companies often need to enter into sale and purchase agreements and various types of financing and joint venture agreements with foreign counterparts. Both parties may choose to incorporate arbitration provisions that stipulate all contract-related disputes must be settled via arbitration. Such requirements stipulate the appointed arbitration institution to be in a jurisdiction outside mainland China. Such arbitration is defined as international arbitration.
Arbitration is a dispute resolution method in place of litigation, whereby contracting parties bring their dispute to an arbitration tribunal for decision. The arbitral tribunal makes its decision based on evidence submitted by the parties in dispute and the undertaking of arbitration procedures. The tribunal would then declare the judgment in the form of awards, equivalent to decisions in traditional litigation. An arbitration tribunal's awards are final,1 with equal binding power as that of a court. Yet, compared to a court judgment, enforcing an arbitral award in a foreign jurisdiction has become much easier, as most countries are signatories to the United Nations Convention on the Recognition and Enforcement of Foreign Arbitral Awards (the "New York Convention"). At the same time, the entire arbitration process is confidential.
Below are some essential traits of international arbitration, with the pretext of a typical arbitration carried out in Hong Kong.
Can PRC companies request to engage in arbitration in Hong Kong?
Yes, as long as the arbitration provisions in a contract list Hong Kong as the designated "arbitration venue". Of course, even if a contract does not have arbitration provisions, contracting parties may agree to engage in the arbitration to resolve their dispute after the fact.
Hong Kong is often seen as an attractive hub for international arbitration for several reasons. Firstly, Hong Kong is the door to Mainland China and is the commercial hub that connects to East Asia, South East Asia, Australia-South Pacific and even the rest of the world. Secondly, Hong Kong has a strong, mature, and arbitration-friendly legal system, with many arbitrators and other legal personnel to support the existing arbitration infrastructure. Finally, arbitration awards made in Hong Kong are easily enforced in all major jurisdictions, including in mainland China.
What are the differences between arbitration proceedings in Hong Kong and those in mainland China?
The difference between arbitration in Mainland China and Hong Kong is essentially the difference between PRC law and Hong Kong law. Based on our experience, we note the following common challenges that PRC companies may encounter when facing arbitration proceedings in Hong Kong:
Common-Law is seen as "case made law", and each case can be distinguished from another due to its unique factual matrix. A specific wording adopted in a contractual term, an email between the parties, a Wechat message, or a telephone discussion may play a vital role in a dispute. These factors may also create great deals of uncertainty towards each case.
Arbitration requires a greater degree of party participation, from instructing solicitors at the outset to strategic planning with solicitors to even testifying in front of the arbitration tribunal. In short, clients and solicitors must be joint participants. Whereas in mainland China, the client would typically hand the case over to the lawyers, and thus the level of participation is much lower.
Arbitration in Hong Kong usually takes more time and thus incurs more significant expenses.
Arbitration awards in Hong Kong are much more recognised internationally.
This Article Does Not Intend To Hurt The Sentiments Of Any Individual Community, Sect, Or Religion Etcetera. This Article Is Based Purely On The Authors Personal Views And Opinions In The Exercise Of The Fundamental Right Guaranteed Under Article 19(1)(A) And Other Related Laws Being Force In India, For The Time Being. Further, despite all efforts made to ensure the accuracy and correctness of the information published, White Code VIA Mediation and Arbitration Centre shall not be responsible for any errors caused due to human error or otherwise.
Introduction
What is international arbitration?
Can PRC companies request to engage in arbitration in Hong Kong?
BY : Deewakar Yadav