Back
Latest News
Early and Flexible Leads to Success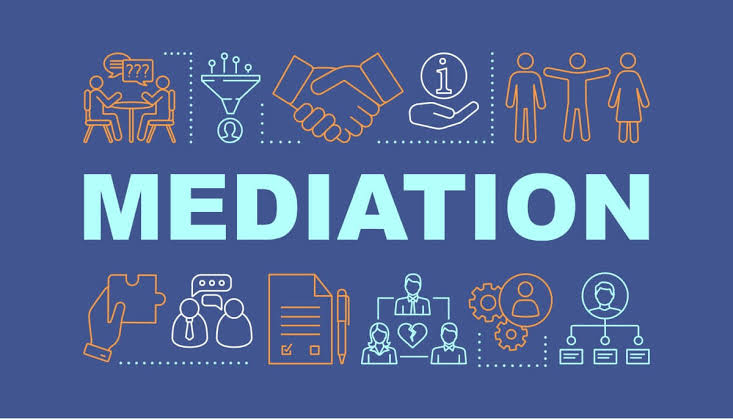 Introduction
"Mediation would be a waste of time. This case will never settle." "It's too soon to meditate. We need more information." These, or similar statements, are joint in courtrooms around the country. On the surface, it may seem that the lawyers making those claims would know best. Sometimes they do. But, it is also clear from the research that lawyers may become more flexible in determining whether and when to mediate. Perhaps most of all, lawyers should become proactive in deciding early what is best for each particular case.
Studies of court-connected mediation programs
have found that those cases ordered to mediation may be as likely to settle as those in which the parties request mediation, indicating that even when lawyers and their clients are disinclined to mediate, mediation can result in the settlement as often as they agree that mediation would be helpful. Other studies that looked at the effect of timing of mediation have found that early mediation is more likely to result in a settlement and may well reduce litigation costs. According to those who regularly implement early dispute resolution, the additional benefits of mediating early are reduced exposure, greater control over the dispute, and better relationships with their counterpart.
Effect of Mandating Mediation
The Effect of Mandating Mediation Most experienced mediators have stories of successful mediations in which the attorneys told them at the outset that there was no way the case was going to settle, that mediation would be a waste of time. These stories, and related research, indicate that lawyers are not always correct in their assessments of the amenability of a case to mediation. While it might make sense that parties are less motivated to settle if they are being ordered to mediate, research has not borne this out. A review of studies comparing the probability of settlement found that, at least in programs in which some cases were ordered into mediation, there was no difference in settlement rates between those cases ordered to mediation and those programs in which mediation was requested. A study of civil case programs in Ohio likewise found that cases ordered to mediation by the judge were no less likely to settle in mediation than those in which the parties requested it. A study of five pilot programs in California noted that mandatory programs had lower settlement rates than voluntary ones. Those differences faded when the procedure for compulsory referral was by the judge's order rather than automatic for all cases. The similar settlement rates between mandatory and voluntary mediation may be due to parties being motivated to settle because they believe the judge wants them. It is also possible that the ordered parties are already encouraged to settle. It also may be that the order to mediate reduced or eliminated the lawyers' fears of looking weak if they suggested mediation. Or it may be some combination of these. In addition, mandating mediation does not appear to affect the parties' perception of the mediation. In Ohio, parties who were randomly assigned to mediation or ordered in by the judge were as likely to view the process as fair as those who requested mediation on their own. This supports the findings of two previous studies, which found that whether the parties asked for mediation or not did not affect the parties' perceptions of the mediation as fair. The lesson from these studies appears to be that judges should not be shy about ordering cases to mediation if they think it appropriate. Ordering mediation can provide attorneys who are open to mediation but cautious about tipping their hand the "cover" they need to get the case to mediation and, hopefully, find a resolution. An additional lesson from the study is that lawyers should remain open to giving mediation an honest try when the judge orders their cases to mediation by preparing thoroughly and being a willing and active participant in the process.
Conclusion
Lawyers who consistently object to orders to mediate and wait to mediate until discovery is substantially completed may be doing a disservice to their clients. The settlement, in the end, appears to be dependent upon the individual parties and their counsel and not on whether parties are required to mediate. Parties also do not appear to view mediation differently if they have been ordered to participate. Whether mandatory or not, they believed the process was fair. Thus, by participating fully in mediation, lawyers provide their clients with a fair process that may lead to earlier settlement and lower costs. This is particularly true when mediation is conducted early in the case. Settlement is more likely, litigation costs may be saved, and litigators maintain more control over the dispute when mediation happens early. Adopting a systematic approach to early dispute resolution can enhance these effects. Though there are reasons not to mediate a case before, waiting to mediate should not be the default option.
This Article Does Not Intend To Hurt The Sentiments Of Any Individual Community, Sect, Or Religion Etcetera. This Article Is Based Purely On The Authors Personal Views And Opinions In The Exercise Of The Fundamental Right Guaranteed Under Article 19(1)(A) And Other Related Laws Being Force In India, For The Time Being. Further, despite all efforts made to ensure the accuracy and correctness of the information published, White Code VIA Mediation and Arbitration Centre shall not be responsible for any errors caused due to human error or otherwise.
Introduction
Effect of mandating mediation
Conclusion
BY : Deewakar Yadav